Important Things to Know Before Having a Facelift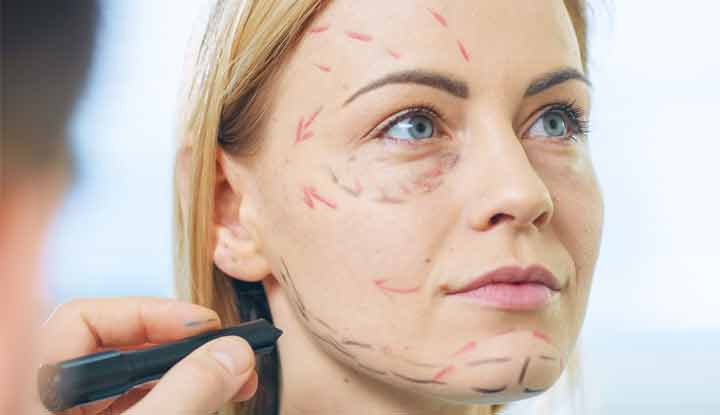 Facelift surgery is one of the most popular and commonly performed cosmetic procedures; it offers facial rejuvenation and minimizes signs of aging in the face. A West Palm Beach face lift is also the most effective procedure to consider when nonsurgical treatments like Botox injections, fillers, microneedling, and radio frequency therapy aren't cutting it anymore. But we have all seen what can happen when the procedure goes wrong, so it is natural to have many questions if you consider getting a facelift. Below are important things you need to know before having a facelift.
Choose a board-certified surgeon.
A facelift is a major surgical procedure, so it is vital to ensure you are working with the right doctor. Take time to read reviews and consult multiple plastic surgeons to address all concerns you may have. You also want to investigate your doctor's qualifications to ensure they are board certified and have experience in their practice. There are many service providers, but only plastic surgeons certified by the American Board of Plastic Surgery are equipped to perform a facelift, given their extensive training in this procedure.
Know the different types of facelifts
Generally, there are three terms that plastic surgeons use to refer to surgical facelifts. These include:
A comprehensive facelift. For this procedure, incisions are placed in front, within, and behind the ear. This technique is used to tighten the upper and lower face and the neck.

A mini lift or lower facelift. This one uses shorter incisions and removes less skin than a full facelift. It targets only the bottom third of the face. The procedure is faster and less invasive than a comprehensive facelift, but the results often don't last as long.

A midface lift. This procedure addresses aging signs around the cheekbones. It involves minimal incisions and is not as invasive as a full or comprehensive facelift.
Each of these procedures addresses a different area of the face. The one your surgeon recommends depends on the severity of the aging signs; you will discuss this with your plastic surgeon during your consultation.
Prepare for Surgery
You will receive pre-operative instructions from your surgeon, including a list of medications and supplements to stop taking. Medicines like aspirin have blood-thinning properties, which could cause increased bleeding during surgery. Your doctor will also recommend you stop smoking to avoid poor surgical outcomes and complications such as infections and slow wound healing. You may also need to consume a low-salt diet before the procedure to keep swelling to a minimum.
Arrange for someone to drive you home after surgery and for someone to stay with you the first few days after the facelift; your activity will be limited, so you may use some extra help. Do not forget to prepare your house for recovery so you can relax during the healing period. A few days before the procedure, take a quick trip to the grocery store and get healthy foods, including soft foods that are easy to consume and require minimal chewing.
You also want to set aside ample time to recover; full healing takes at least three months.
If you are considering a facelift, consult your surgeon at L.A. Vinas M.D. Plastic Surgery, Med Spa & Skin Care Centers.