A Complete Guide Regarding Permanent EyebrowMakeup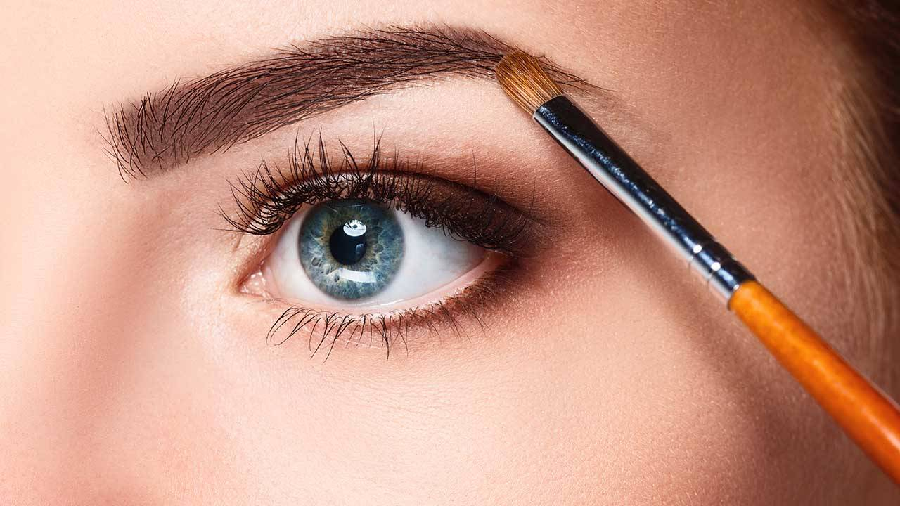 If someone has shaky hands or poor eyesight, applying eyeliner, lipstick, and other cosmetics may be difficult for them to do. People who add pigment to certain parts of their bodies may do so for medical reasons. Many women are too busy to do their makeup or can't find products that last long on their skin. Then they may have thought about permanent makeup as a remedy. It's likely that they have questions about how it works or if it's even safe to use permanent makeup.
Permanent Eyebrow a fast-growing component of the health and beauty market. A cosmetic tattoo can help patients who have thin eyebrows, no eyebrows, or partial eyebrows. Verify the credentials of the tattoo artist before hiring them. Speak with prior clients if possible. Before and after pictures can be shown upon request. Working with a licensed aesthetician, particularly one suggested by a cosmetic surgeon is essential for avoiding infections and achieving professional outcomes. Use sterile gloves and equipment to ensure the aesthetician's work is clean.
In addition, semi-permanent makeup treatments such as micropigmentation and microblading have been increasingly popular in recent years.Compared to microblading, micropigmentation penetrates the skin more thoroughly.Micropigmentation's results stay twice as long as microblading's. It's a semipermanent procedure, although the results endure a lot longer than other techniques. Microblading is typically used to enhance the eyebrows and lasts for around a year micro-pigmentation range, depending on the individual. The eyebrows, other regions of the face or body, and the scalp can all be micro pigmented. Typically, it lasts for around three years.
Both micro-pigmentation and microblading produce good cosmetic results, and both are safe. Microblading, on the other hand, is a relatively safe procedure. In micro-pigmentation, pigmentation is deposited into deeper layers of the skin, microblading does not require the use of a laser. Permanent makeup also carries a higher risk of allergic reaction to the pigment and infection. The pigments used in microblading are much safer than those used in conventional tattooing. Bruising and scabbing can occur following either procedure, although they normally subside within a week. A first-time microblade may opt for microblading because it lasts less than micro-pigmentation.
How long the effects of microblading last?
Using a thin needle pen to deposit colour into the skin's surface layers, microblading is a non-invasive method. Most people need a touch-up around a month after the original procedure. One to three years are possible, but after 1.5 years, the colour will begin to fade. Retinol, glycolic, and salicylic acid are all skin exfoliating chemicals that might speed up the fading of eyebrows.
How long do the results of micro-pigmentation last?
In some cases, micro-pigmentation is referred to as semi-permanent cosmetics. A semi-permanent cosmetics treatment that is non-invasive. As the pigment oxidises over time, the colour of permanent tattoos may change due to the carbon in the pigment. If they are using semi-permanent makeup, the pigment will fade with time due to a substance called iron oxide, which does not alter the colour. About three years is the average lifespan of micro-pigmentation, which is a considerable amount longer than microblading.