Why You Benefit From The Best Periodontist Services In Pompano Beach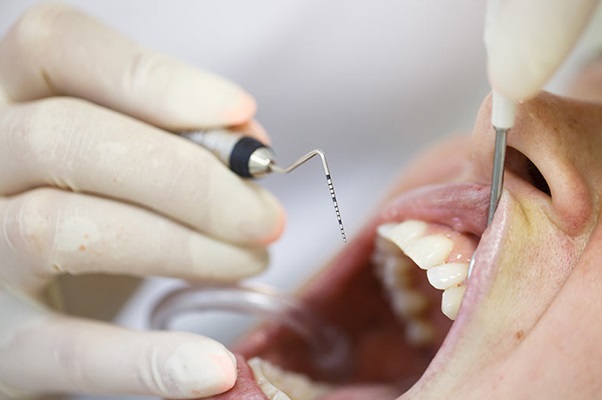 The Dental Lounge is your all-in-one-stop shop for everything dental. We are a group of experienced, fun-loving, team-oriented individuals who share the objective of being as active as possible in your dental health! Our mission is to consider every aspect of your experience so that you don't need to. We've developed a seamless ambiance for our guests by combining new technology, outstanding innovation, and kind and empathetic employees, allowing us to focus on what matters most — your satisfaction. As a client, you require the best periodontist pompano beach services possible. As a result, we strive to provide each of our visitors with a unique and compelling experience.
What Is a Periodontist and What Do They Do?
A periodontist is a dentist who specializes in issues involving the gums and bones of the mouth.
What Is The Purpose Of A Periodontist?
A periodontist is a dentist that specializes in gum disease prevention, diagnosis, and treatment. They also aid in the management of indications of advanced gum disease, such as oral irritation. Gum disease occurs when the tissue surrounding your teeth becomes infected and inflamed. This swelling is mainly caused by plaque-forming bacteria that build up on your teeth and spread below the gums. Gingivitis is the early stage of gum disease. You can control this disease with treatment by keeping your teeth and gums clean and seeing the dentist regularly. More extensive gum disease or periodontitis, on the other hand, may necessitate more thorough treatment. When this happens, you should see a periodontist.
The Most Important Reasons to Visit a Periodontist
If specific skills are required, most dentists will propose this course of action if they believe it is necessary. Here are some of the most important benefits of seeing a periodontist:
Addresses Gum Disease in Advanced Stages: Gum disease, also known as periodontal disease, is a widespread infection that attacks your gingival tissues. It can cause major damage to the entire oral health system if left unchecked, resulting in problems such as persistent oral infections and adult loss of teeth. Periodontists treat gum disease that has progressed to the point where it needs to be treated.
Gum disease infection may necessitate specialized treatment: Inflammation in pockets between your teeth and gums may necessitate particular attention. Scaling and root planning, a deep cleaning treatment performed by periodontists, ensures that your teeth are thoroughly cleaned beneath the gums.
Prevents Tooth Loss: Infections below the gumline can cause irreversible damage to the tissues in the gum pocket, resulting in tooth loss. A periodontist can address this with a technique called root surface debridement if this happens. Since it eliminates damaged tissues, prevents infection, and supports healing, this procedure is more intrusive than scaling and root canals. This action, if taken promptly, can avoid tooth loss due to infection.
Replace Teeth: Dental implants can be used to replace missing teeth in circumstances when you have lost one or more teeth due to disease or accident. If you need dental implant surgery, they are an ideal choice since they have a thorough understanding of the structure of your teeth, gums, and jaw bone.
When Should You Visit a Periodontist?
If you're debating whether or not to consult a periodontist, keep in mind that periodontists specialize in the gums, and their treatments are more precise and intricate than those offered by a conventional dentist. If you have an advanced form of gum disease, you will benefit from the expertise of a periodontist. Periodontists also do the following procedures and surgeries:
Grafting of soft tissue
Dental implants
Gum contouring with cosmetics
Gingivectomy
Surgery to remove a flap
If you're experiencing gum inflammation or other symptoms of periodontal disease, you may need the help of a periodontist. Our periodontist can analyze your condition, determine your needs, and offer a treatment plan tailored to your specific requirements. We are dedicated to providing our patients with the best periodontal care possible. Since we offer a wide range of periodontal services, we can meet all of your family's periodontal needs under one roof.
The Dental Lounge works tirelessly to provide the best periodontist pompano beach services to customers. So call us today to book an appointment.