Why is Fractional CO2 Laser Popular in Singapore?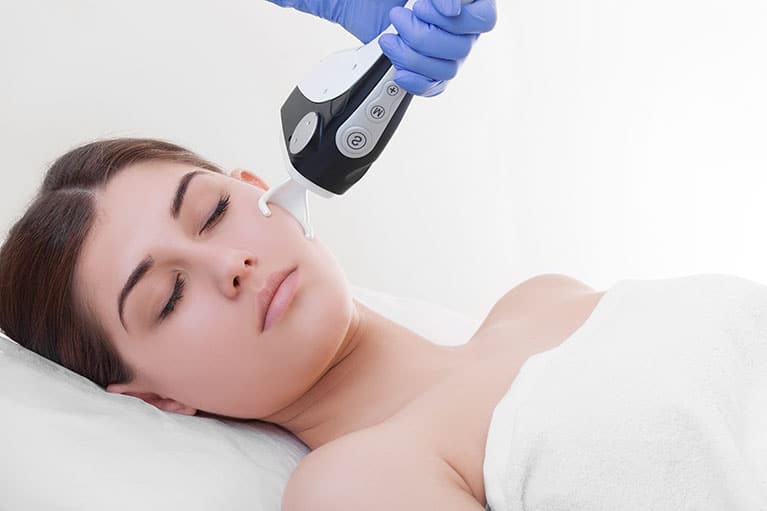 There are a lot of effective skin care treatments available today that reduce the noticeable signs of aging and improve skin quality. An ideal example of these treatments are laser procedures, which are a popular skincare alternative, and the technology used is always evolving, making them more effective and efficient.
The Value of Healthy Glowing Skin
When it comes to skincare, the goal is to keep your skin clear, radiant, and youthful-looking. As we get older, that's the case for our facial skin. Because others notice our face immediately, the skin on it has a significant role in the way we feel about our interactions.
Great skin can boost our self-esteem, whereas aging skin might have the opposite effect. Wrinkles and fine lines, as well as age spots and acne scars, can all have an impact on our social confidence and the appearance of our skin. As a result, it's critical that we take the necessary measures to properly care for our skin and get the many benefits of doing so.
Fractional CO2 Laser utilizes the most sophisticated skin rejuvenation laser therapy technology and has been proven to offer amazing anti-aging effects for the patients. In fact, research shows that fractional CO2 therapy not only decreases but also reverses the effects of skin aging, such as:
– Scars from acne and other traumas
– Age Signs
– Crow's feet
– Wrinkles
– "Smoker's Lines"
Skin looks substantially rejuvenated, smoother, and healthier after just one therapy than it did before.
How It Works
The fractional CO2 laser procedure works by treating the skin beneath the skin's surface with a sequence of carbon dioxide laser beams. Carbon dioxide beams are injected into the skin by a qualified cosmetic doctor. The beams generate small holes in your skin in the target areas, allowing the body to begin generating more collagen. Collagen is a natural substance that maintains the skin looking young and healthy.
The laser light used in this treatment doesn't reach all regions of the skin at the same time. Instead of affecting the whole surface of the skin, it only affects a section of it. This allows for a faster recovery period, which improves the overall results.
What to Expect With the Fractional CO2 Laser Treatment
To begin with, the treatments are brief. Every session lasts for about an hour on average. Furthermore, while the procedure isn't painful, there are some side effects that patients should be aware of. A little sunburned feeling with minor peeling is one of these side effects. Fortunately, these sensations normally pass within 4-5 days of the average recovery and healing time.
On the other hand, the results are very quick, and patients would see that their skin issues fade as the skin heals.
Benefits of Fractional CO2
There Will Be Less Pain And A Shorter Recovery Period
Most lasers cause patients discomfort, like burning, heat, and other inconveniences. CO2 fractional laser, on the other hand, significantly reduces discomfort both during and after the surgery. Patients notice a significant change and recover more quickly after the surgery. It is worth mentioning that certain patients might require more time than others, depending on their lifestyle behaviors, like sunscreen and smoking use. To hasten your recuperation and get firmer, younger, and smoother-looking skin, avoid smoking and use sunscreen and skincare products regularly.
Long-Term Improvements
The results of CO2 fractional laser last long since it promotes and boosts collagen formation.  Collagen makes your skin look new and regenerated, and has a more even texture and tone, which in many cases lasts for years. To maximize the treatment, ask our cosmetic doctors for some advice on how to maintain your skin looking healthy. This procedure can also be used to address skin tightening, pigmentation, and pore refining.