What all things you need to know about Zumba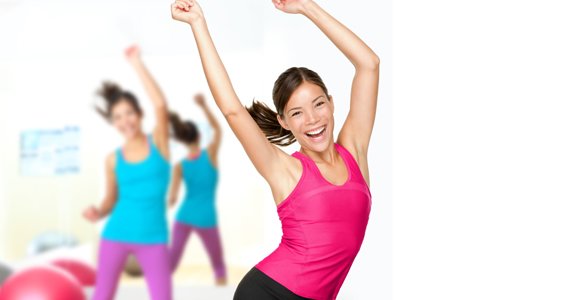 How often have you heard about your loved ones bragging about their fitness, which mostly comes from going to Zumba classes? If you've forgotten the count already, you need to join them, too, instead of sulking over being unable to fulfil your new year's resolution of prioritising fitness. 
Zumba classes are all the rage these days, and unless you're living under a rock, you must have heard it too. But if you've still not done anything about it despite the enthusiasm your friends and relatives have already built around it, you need to try it out at least once. Yes, just try out a demo Zumba session, and we bet you'll leave the class wanting more. 
Once you realise how Zumba classes are more like dance classes, but with fitness being prioritised, you will want to sign yourself up as soon as possible. So now you know why this fun and practical workout session has taken the world by the storm?
Zumba is a calorie-burning workout session that combines easy dance moves with Latin beats for those who are still unversed with it. The form of the fun workout was crafted by celeb personal trainer Alberto 'Beto' Perez, who brought cardio intervals of Latin dance moves like salsa, cha-cha and hip hop to tone and sculpt one's body. 
So basically, Zumba is just dancing your way towards fitness. You have nothing to hesitate to sign up for Zumba classes because you're not a good dancer. Zumba is for anyone and everyone because the only rule is to keep moving; plus, the dance steps are very easy to follow. The choreography is so repetitive that you don't have to be a pro at dancing.
If you feel a little intimidated while dancing in a crowd, Zumba is the perfect start because with dance moves so easy-to-follow, we bet you will get grooving soon. If dancing is not enough reason for you to sign up for Zumba sessions, how about we tell you that it's an alternative to cardio? If you hate to sweat it out at the gym or waking up early to go jogging, replace them with fun sessions of Zumba where you will just be dancing to burn your calories.
Remember how your friends always call you out because you keep turning them down for a night out at the club? Well, surprise your friends by signing them up for Zumba, too, where you all can dance and clap to peppy Latin beats.  
You don't need anything to join a Zumba session except for good music and supportive shoes. Your regular and clean gym shoes will work just fine while you dance away to the Latin tunes. In addition, you can wear a tank top that will keep you cool while you sweat it out while dancing and pair it with leggings. 
Now that you're equipped with the proper attire, you just need to grab your friends and hit the Zumba class so you all can dance your butt off.