Maintaining Your Mobility Scooter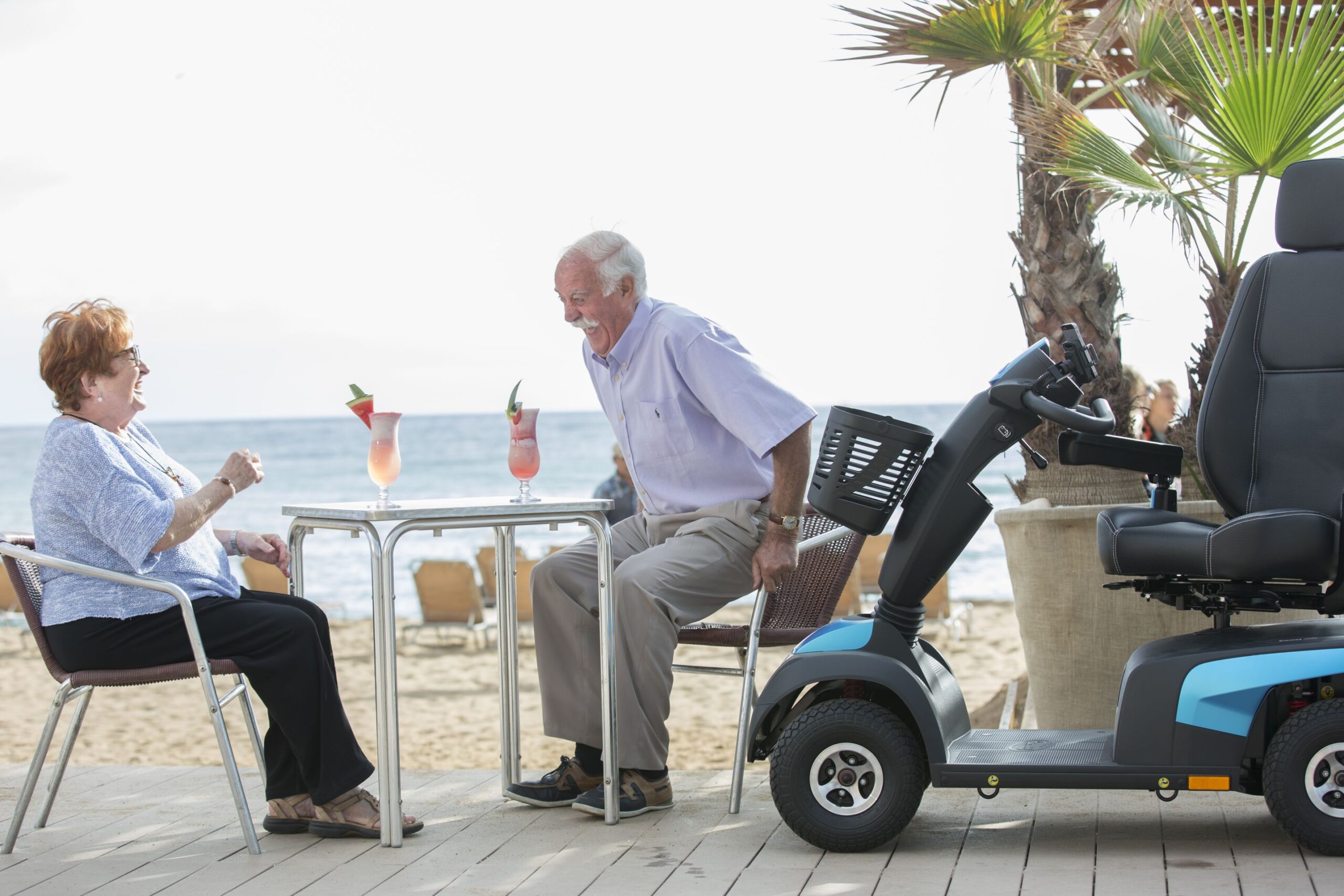 Mobility scooters allow people to preserve their freedom while also assisting those with mobility issues to maintain their lifestyle. This is only one of the reasons they've grown in popularity and become a more common sight in our neighbourhoods. Mobility scooters, in fact, have recently evolved into much more than just one of the numerous mobility solutions for persons with impairments and the elderly. They've evolved into many people's "weapon of choice," a wonderful tool for navigating hectic metropolitan environments and tight schedules in an environmentally responsible, economical, comfortable, and practical manner. Martlet Mobility Services Ltd offers the best mobility services. However, there are several things that people who own or are considering about buying scooters should keep in mind when it comes to maintaining the mobility scooter motor:
Cleaning & Deterioration
It should come as no surprise that keeping your mobility scooter clean is a smart idea. Cleaning your mobility scooter on a regular basis prevents dirt and grit from accumulating and potentially infiltrating and ruining your scooter's working parts, such as the brakes or the mobility scooter motors. It can also help to keep rust at bay. It can also help to avoid unwanted health problems. Dust, filth, and grit are bad for everyone, including you and your mobility scooter.
Storage
When not in use, keep your mobility scooter's motor covered with a cover. The motor of your mobility scooter should be stored in a place that is dry, clean, and safe. For those without a garage or shed, you can store it in your home or apartment instead of renting one. In order to preserve scooters from low temperatures and avoid corrosion, they should always be covered when not in use, as described above in the Batteries section. A battery's total lifespan is affected by both low and high temperatures.
Batteries 
A mobility scooter's battery is one of its most crucial components. Depending on whether they are sealed lead acid or gel-based, they will need to be recharged after any major use. All mobility scooters will come with a range estimate for their batteries, however, this will only be accurate if you keep them fully charged. To get the most out of your batteries, charge them for at least 12 hours when you first receive them and keep them fully charged throughout their lives to extend their life. It goes without saying that they will eventually become fatigued, therefore we recommend having them checked out by a professional once a year to ensure that they are charging properly.
Review Your User Guide Thoroughly
Most consumers, including myself at times, are woefully underappreciative of user manuals. If you read the user manual for your product carefully, you may discover recommendations that are exclusive to your model. You may end up hurting your product or diminishing the life expectancy of your components if you don't read the user manual for your product. As a result, we strongly advise that you read your user manual in full.