Essential Things to Know About CBD for Arthritis Pain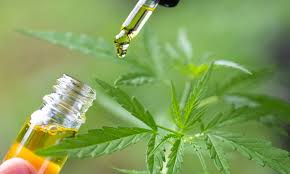 Arthritis pain is one of the primary reasons why patients seek medical marijuana. It's a painful condition that causes lots of pain in joints like elbows, knees, and hip. Arthritis is common among senior persons, and many are now shifting to CBD products to ease the pain. If you're seeking medical cannabis from the dispensary near me, there are various things to note. Want to know more? Let's delve in for ideas.
1. There are different products that you can use.
You can take CBD products orally, inhale or apply them to the skin. All these methods have pros and cons and also offer varying effects to patients.
You can get CBD edibles from the Ayr Wellness Plymouth Meeting Medical Dispensary. These include gummies, cookies, CBD-infused drinks, and more. If you ingest the products, the active compounds are absorbed through the digestive system, which can be slow. This is why there's delayed onset of effects when you take CBD edibles. This can take 30 minutes to a few hours depending on your age, gender, recent meals, and many other factors.
Another method is the use of sprays and tinctures. The liquid is dosed using a dropper sublingually and is directly absorbed into your bloodstream. The effects may exhibit within 15-45 minutes of use.
You can use CBD as topicals that you can apply to painful joints. They can be lotions, balms, or other over-the-counter ingredients like menthol and capsaicin.
You can inhale CBD using a vaporizer or vape pen. However, this may carry unknown risks to arthritis patients, particularly those with inflammatory arthritis.
2. Understanding the dosages avoids adverse effects.
There are no set guidelines as to how much CBD you can use. However, medical specialists from the Arthritis Foundation advise that; you start with a few milligrams applied sublingually twice daily. Suppose you don't get the desired relief after a week, double the dose. Still, you can adjust this to a few milligrams higher after some weeks.
Once you establish the correct dosage, continue taking the product twice daily. This helps maintain a stable level of CBD in your blood and helps alleviate pain. However, if CBD alone isn't effective, talk to your doctor about taking it alongside a low THC dose. Moreover, explore Plymouth Meeting, PA, and learn of the hotels, vacation rentals, things to do in the area. Who knows, you might want vacation with loved ones after you feel better.
3. Product quality matters a lot.
There are different medical cannabis and CBD products out there. Not all will suit your needs and match proper quality standards. Buy from accredited marijuana dispensaries and ensure that the outlet is licensed. This way, you can be sure of the CBD levels and avoid severe side effects.
A quick wrap up
Medical marijuana products can help treat many health conditions. To alleviate chronic arthritis pain using CBD products, consult your doctor and get a medical cannabis card. This allows you to shop for medical cannabis from licensed dispensaries in your state. Also, learn of proper dosage, where to buy the products, and the side effects.