The Fastest Way To A Whiter Smile: Spa-Dent Professional Teeth Whitening System.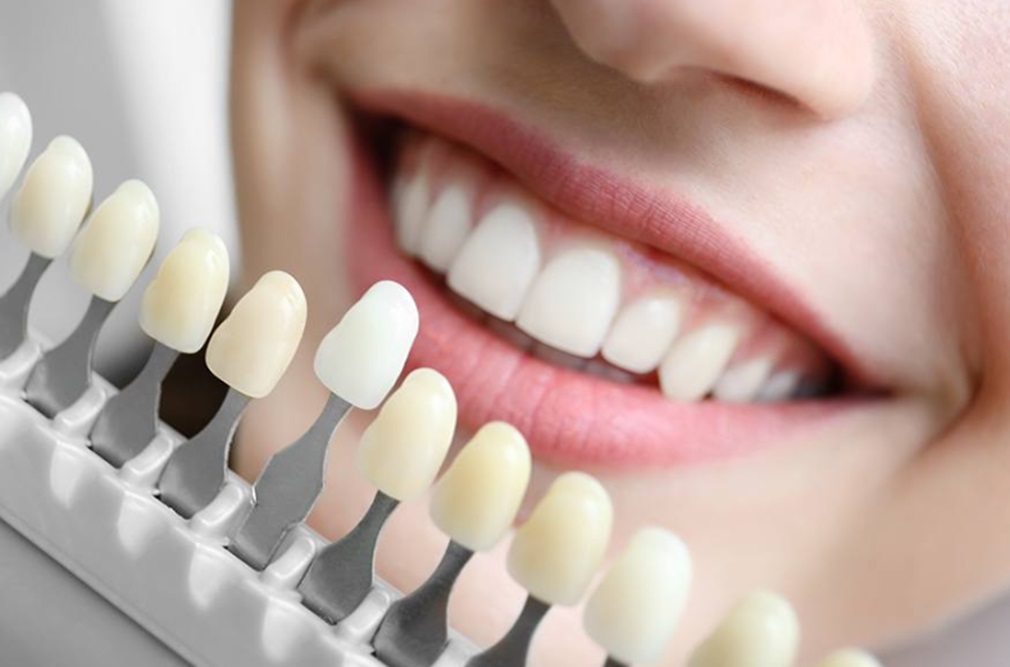 White teeth are the symbol of oral vitality, boasting a clean and pristine smile that makes you look and feel your absolute best. Thankfully, with professional teeth whitening services from Family Dental Care, everyone can feel this way! 
Years of eating and drinking staining food products, genetics, and aging can all cause the colour of your teeth to change, often to an undesirable shade of yellow, grey, or brown. As the furthest end of the spectrum to the magnificent white we all desire to have, you may feel it's impossible for your teeth to cross that bridge. But, it's not! At least not when you use our innovative Spa-Dent procedure that will take your smile from looking dull to full of life in as little as forty minutes!
We know how challenging it can be to avoid the things that impact the colour of your teeth. From the necessary morning pick-me-up of perfectly brewed coffee to the much-needed glass of red wine at the end of the day to shake off your stress and unwind, choosing between a sustainable way of enjoying life or preserving your white smile can leave you in a total spin. However, these food items are generally permissible when trying to maintain your white smile, so long you continue a daily oral hygiene routine that reinforces the whitening of your teeth. So, you can actually have the best of both worlds if you stay committed to caring for your teeth! 
If it's genetics or aging affecting the colour of your teeth, professional teeth whitening is just as much a viable option. Although the tooth's dentin is often the cause of discoloration in these cases, whitening will still remove stains on the tooth's enamel, improving appearances and offering a whiter shade. 
In today's society, where appearances are ever-more important, attaining a whiter smile can do wonders for your confidence and general quality of life. With more self-esteem, you'll be more encouraged to get out there and take on the world with a smile on your face and empowerment in your heart. So, if a whiter smile is something you've been wishing for, Family Dental Care can help! Simply give us a call to schedule an appointment. 
Fast And Effective.
Have you ever pictured what you'll look like with a mouth prop and a bib wrapped around your neck? Quite funny if you ask us, especially when you try to talk! But, all jokes aside, teeth whitening is a fast and effective (and, yes, sometimes funny) procedure that let's you walk out feeling more attractive, confident, and optimistic than when you first sat down in the chair. 
Before, you tried your best to hide your teeth and only smiled entirely when you truly felt compelled to, but for the most part, you limited yourself in many ways from enjoying the simple pleasure of smiling. For years you've felt insecure about your teeth and how it affects your overall appearance, and you have tried several methods of whitening your teeth in the past. Unfortunately, these all ended in disaster, costing you unnecessary money and causing more damage to your teeth and gums for no results. So, you're sitting at the dental office waiting for your last attempt at a whiter smile, and thankfully you've chosen the most effective method: Spa-Dent! 
With the innovation of Spa-Dent, patients can now undergo an in-house teeth whitening treatment for optimal convenience and time-saving. Before starting the treatment, however, you will need to see the dental hygienist to remove tartar buildup and plaque from your teeth to ensure the whitening products adhere to your teeth completely. Once the treatment is complete, a fluoride solution is applied to help strengthen the enamel and aid sensitivity should you experience any after the procedure. Although Spa-Dent is usually excellent for sensitive teeth, everyone is different, which is why we also encourage using sensitive toothpaste in your post-treatment dental care routine. 
Getting a whiter smile is now easier than ever with Spa-Dent's professional teeth whitening system available at Family Dental Care! Contact us today to schedule an appointment!