Facing Dandruff Problems? You Might Want To Change Your Shampoo!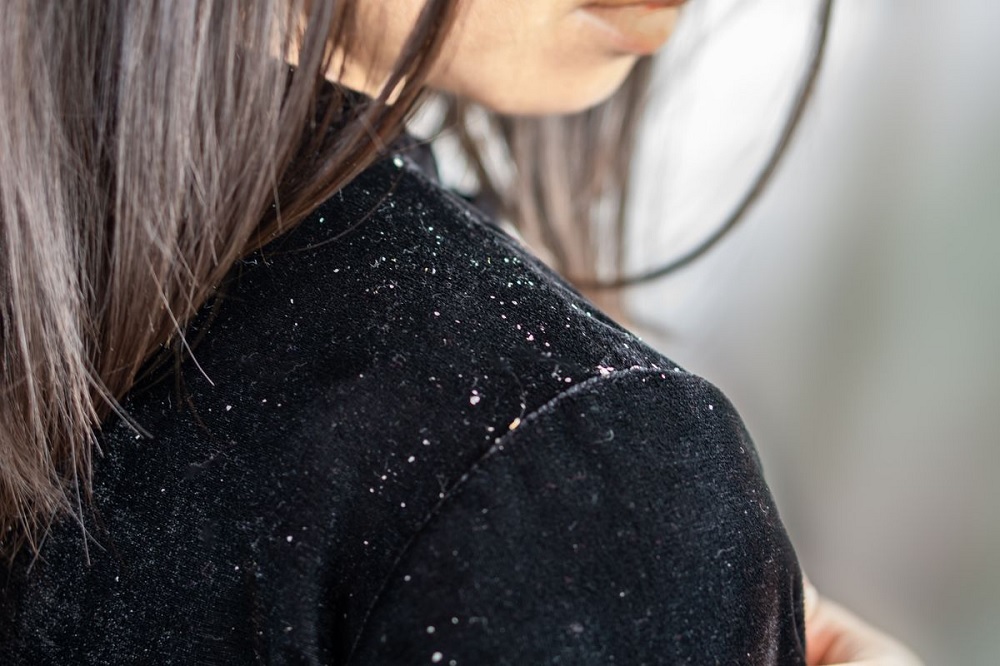 We've all been through this. You're going out for dinner all decked up on the lovely black dress, but oh no! By the time you reach the party, your clothes are already dotted with the dreadful white flakes of dandruff. Dandruff isn't only a problem of appearance, but it can be a symptom of greater ill effects on your scalp.
Why Do I Have Dandruff?
The primary cause of dandruff is a problem of dry scalp i.e. when the scalp doesn't receive enough moisture, or when you have an extremely oily and dirty scalp. Oily scalps are usually caused by a lack of clarifying or shampooing. This leads to a build up of gunk and grease in your hair which makes the dead skin cells of the scalp stick to your hair and not gets naturally disposed of by the body.
Other causes of dandruff may be an allergic reaction to certain objects, a fungal or bacterial overgrowth in the scalp, or even having special medical conditions like seborrheic dermatitis. These are more unique conditions and it's best to consult a qualified dermatologist about these special circumstances.
How Do I Get Rid Of It?
In the case of having a dry scalp, it usually happens because the current shampoo that you use is made up of chemicals that are too harsh on the scalp and strip away all of its nutrients such as keratin and natural oils from the hair. This causes the skin to dry up and become flaky, which eventually becomes dandruff when those skin cells die. A good solution is regular application of natural hair oils, and using shampoos that are milder in their action.
For those wondering how to clean scalp build up and avoid oily skin, it is advisable to shampoo regularly and to use shampoos and conditioners designed to remove oil and gunk buildup without damaging the hair. Be careful not to use chemical shampoos as they may be too strong and can have harmful effects on your hair. In case of allergies, fungal growth, or medical conditions, expert treatment from doctors is advised.
As we saw, the most common issues of dandruff are usually solved by carefully selecting a shampoo. Brands that use herbal materials and natural products are better than artificial chemicals. Now that you know how to clean scalp build up and keep your scalp nourished and moisturized, you too can fight away your dandruff woes!