Exercise At Home With Most Affordable Workout Essentials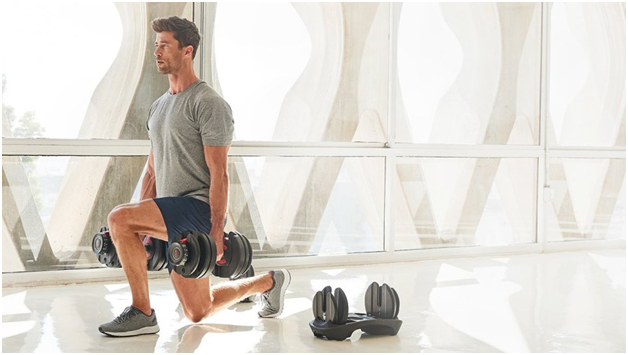 Exercising at home is one of the most convenient ways to keep your mind, body, and soul fit and healthy. To maximize your time and effort, you must have the best equipment at home. Aside from the workout machines, you need a few easy essentials on the pocket, and this blog post will walk you through each of them.
Jump Rope
If you ask anybody working out at home, they will tell you that one of the first things they bought for their gym is the jumping rope. Even if you do not have a room full of workout equipment, all you need are these exercise accessories to start with, as the jump rope. It is a must-have both for beginners and advanced users.
Nonslip Mat
When searching for an exercise mat, you have two options, yoga and jump mats. If you are looking for a mat that is a bit thicker and can stand the test of your core workout routine, then you go for the jump mat. You can use the mat anywhere that you feel comfortable to workout out or just stretching. It is easy to carry around and store if it's not needed.
Resistance Bands
Your home gym should have resistance bands. Like the workout mats, they do not take that much space and are also highly versatile. They are reasonably cheap too. You can choose from different resistance levels – from light to super heavy so that you do not settle for what you can do. Constantly challenge yourself and push your body to the limit.
Adjustable  Dumbbells
If you want to take your workouts to the next level and build some muscles, you should start weight training. You need dumbbells with adjustable weights. You can either go light or heavy, depending on your workout preference. And if you want to keep on challenging your body, add more load and weight if you can.
Adjustable Kettlebell
This is one of the must-haves for your home gym. Kettlebells are handy workout equipment because of their size and functionality. It is a space saver as it can be easily tucked away after your workout. This is perfect if you are working out for strength and endurance. There are also adjustable kettlebells to choose from.
Workout Bench
When searching for a workout bench, pick one known to be sturdy even if you jump on it. This might not be something beginners would consider having, but if you have an extra budget and space in a home gym, it is best to invest in one. This workout equipment can take your workouts to the next level, especially if you incorporate weight training into it. But before buying one, you have to make sure that you have enough room and storage space at home.
You must have everything you need to work out your target areas. But this does not only refer to the treadmill, rowing machine, or weights. Make sure that you have the accessories mentioned above to maximize your time despite your busy schedule. Even if you are tired of doing your entire workout plan for the day, you can sneak in a couple of routines with these workout essentials.