Effects of Heroes Home Doctor on daily lifestyle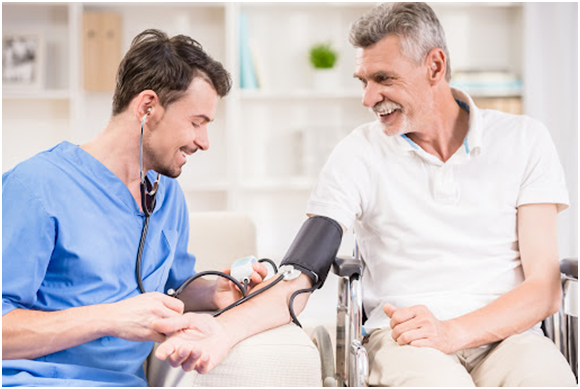 As we all know that home delivery of approx. all the items from a needle to a car, everything can be purchased online and could be delivered to home. Which made us more comfortable and relax, we have developed a tendency not to go outside for shopping and all. The same thing happens for various services too such as Grooming, Masseuse, Manicure/pedicure, plumbing and car servicing too. For current generation home delivery of approx. all the things are available, which cause them to relax.
Similarly, there is a platform that provides Doctors assistance at your home or your workplace wherever you are, named Heroes Home Doctor. They are entirely dedicated towards their patients and are also cooperative with their families. Sometimes it happens to all of us that we are Home alone and having saviour pain, cut or something happens, at that time people could easily rely on Heroes Home Doctor. They could provide good and holistic care at that time. Their dedicated team of Doctors could help individuals at that time.
Effect of Heroes Home doctor on lifestyle and services they are offering:
They are offering a wide range of services to society and doing an immense job of taking care of your loved ones. The services they are offering are mentioned below.
GP services: GP clinic except the visits occur at your place of stay rather than at a clinic. This can be very advantageous if you are feeling unwell. They are providing solutions for family planning, pregnancy tests, chronic disease management, asthma plans and mental health plans.
Women Health: They are dealing with a wide variety of women health-related issues listed as Breast check, HRT discussion and treatment, Infertility counselling, Implanon insertion and contraceptive advice.
Dermatology, Skin cancers and full body mole mapping: Heroes Home doctor is affiliated to the Ministry of Skin. This clinic in Torquay is wholly dedicated to all skin requirements and specialises in mole mapping, skin cancer medicine and surgery, anti-aging, cosmetic and laser treatment.
Chronic disease management: Heroes Home Doctor has the ability to easily manage some severe diseases. This includes asthma, heart disease which are chronic.
Apart from these, there are so many other services they are offering Children's health, Immunisation, Men's health-related issues, Palliative care, Mental Health, Minor Surgery, Nursing Home visits and Cosmetic Medicines.
Heroes Home Doctor is a one-stop solution for all kinds of medical emergencies as well as disease management services. You can rely on them for chronic disease management, daily routine check-ups and all medical emergencies.
Their tag line tells the dedication level of Heroes Home Doctor staff, Need a Hero in the house? Book an appointment.