Dental Implants: Your Quick Guide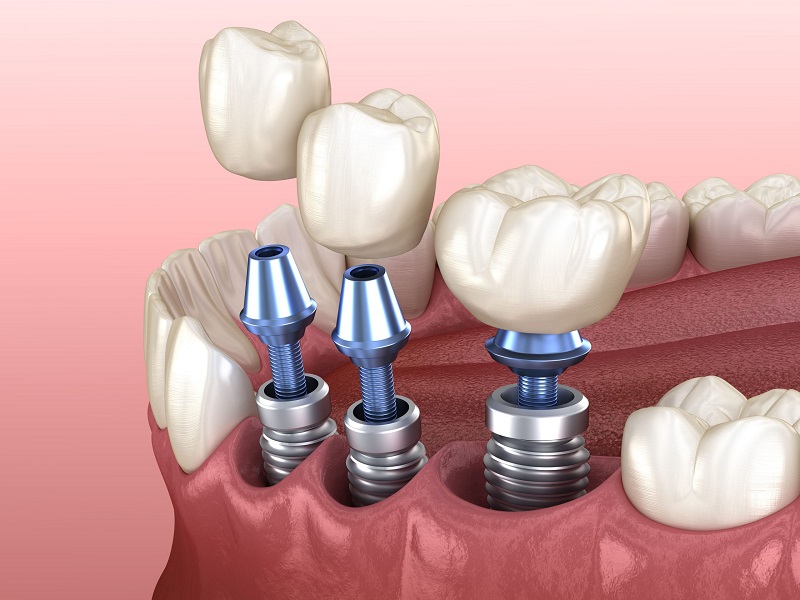 Dental implants are becoming more and more common, with millions of people across the world getting them. Whether you're missing a front tooth or molar all the way in the back, dental implant is a solution many have chosen and are very satisfied with. 
If you want to get dental implants yourself, it would be best to find out all there is to know about the procedure so there are no surprises along the way. For instance, how much will dental implants cost? Are you a good candidate for the procedure?
Apart from knowing the dental implant cost or how you can qualify for the treatment, below are other essentials you need to know:
Dental Implants: The Pros and Cons
Before you go under the knife with dental implants, it's important to know both the advantages and disadvantages of this procedure. Dental implants can provide a secure retainer for your teeth while looking natural by their integration into your jawbone over time. 
On top of that, they are often much more affordable than some other treatment options like crowns or bridges which have shorter lifespans and require multiple visits to get fitted properly.
Pros
They are convenient
Dental implants can help you avoid any embarrassing or inconvenient situations where you need to remove your dentures. If the thought of wearing removable dentures sounds like a pain, then dental implants could be for you.
You will look way better
Dental implants are designed to infuse with your bone and they will look, feel, and function like your natural teeth.
They can last for a long time
Dental implants are highly durable so they can last for a very long time, especially if taken care of accordingly.
Clearer speech
When your teeth are missing, crooked or damaged, it can make speaking difficult. With a mouth full of good healthy teeth (or implants), you'll be able to speak clearly.
Enhanced oral health
Dental implants are the best way to create a healthy and long-term smile. They work with your natural teeth and don't require any modifications beforehand. Individual dental implants give you more room for brushing between each tooth which is great for oral hygiene too.
Eating is easier
With a mouth full of teeth, you'll be able to chew food better and enjoy your meals more.
Cons
Implants have a lot of advantages over other procedures, but few disadvantages. For one thing, the procedure itself is very easy and painless. The procedure typically requires minimal stitching. 
After this point most patients say they felt little discomfort during their recovery time from days 1 and 3 post op (which usually includes soreness). One problem you may experience with getting your implant done is swelling around the site. Some may also experience difficulty swallowing or may hypersalivate.
Swelling around the site can be attributed to air pockets being created by breathing through your nose normally which can lead to complications such as sinusitis or bronchospasm when treated incorrectly.
The Recovery Process
There are many factors that can affect the amount of time it takes for a dental implant to heal. Factors such as how much bone grafting was necessary and if a healthy enough jawbone is present, will determine the healing process.
All in all, there's always going to be uncertainty when trying to figure out exactly how long it'll take for your mouth to heal after getting dental implants done because every patient is different, with varying health conditions before the procedure. Some people may feel ready sooner than others depending on their personal situation.