Are you looking for online doctor consultation?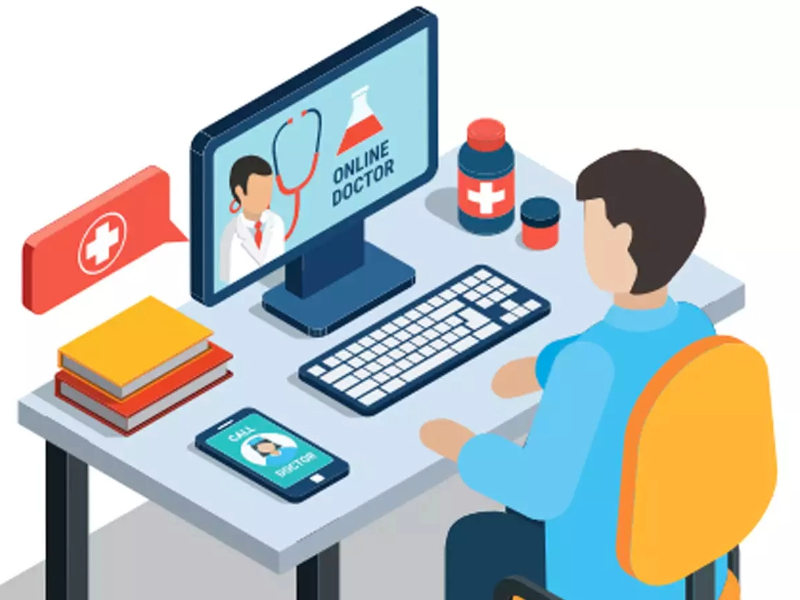 Have you ever considered that going to the doctor can be a pain in and of itself, even if you only have a question, need a referral or repeat the dose, or are simply not feeling well? When you have a cut, a burn, or a cough, it would be so much easier if you could just tap a smartphone app wherever you are and get an online doctor consultation. This is now feasible because of a process known as telemedicine.
Virtual visits or video medical appointments over the Internet are becoming a reality. A video medical visit on your phone or tablet is similar to FaceTiming your siblings or using Google Meet for a business conference. It is a more convenient and less expensive alternative to face-to-face appointments.
It is also cost-effective because the patient does not have to travel hundreds of miles to visit a specialist doctor. They can consult through virtual chat (video and audio); if the case requires, the patient can go to the doctor in person and seek treatment.
If the case necessitates a prescription, the doctor will email a copy of the prescription to the local drugstore, where the patient can pick it up at their leisure.
Where Can I Get an Online Doctor Consultation?
Several firms in India are establishing this service. They have relationships with leading specialized doctors in every discipline to deliver virtual or online doctor consultations at no additional cost to you. The doctors are well-known across the world, and their credentials are well-established in the field.
When you need an online medical consultation
You have been stung by a wasp and would like to know if the sting is normal and how to lessen swelling and agony.

You receive a terrible cut and want to know if stitches are necessary.

You have an irritating rash or strange hives and want to know how to relieve the itching and what to do if it worsens.

You have an ear-ache and want to know if you need an antibiotic prescription.

You have a painful muscular strain or sprain and want to know how to manage it, if you need an X-ray, and how you can keep it supported and heal.

You have a niggling sore throat, cough, nausea, vomiting, or diarrhea, and you're wondering how to get it to go away quickly.
Conclusion
It is acknowledged that many people find it difficult to consult a doctor. Whether you are just too busy to visit the clinic, are too sick to get out of bed, or are out of the country and want medical assistance, obtaining medical help online from Duality Health couldn't be easier.
All you have to do is make an appointment using our online booking site.
While we are delighted to provide this service to our patients, we recognize that some individuals prefer to discuss their health concerns in person, which is why our physical clinics are always open to those who require them. Among the services we provide are family planning and women's health, blood and allergy testing, medicals, and private GP services. Simply visit our website to discover more about our services and how we can assist you now.