ALMA-Q Laser–An Overview Of The Most Efficient Laser Treatment Solution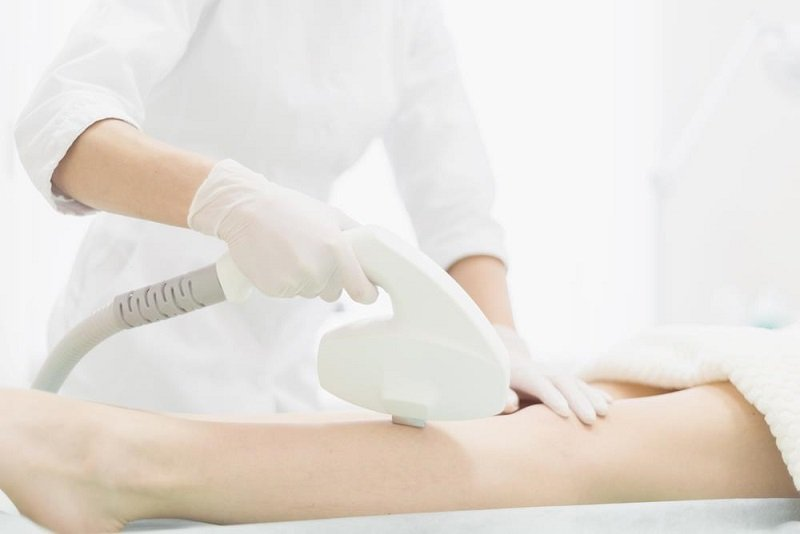 People always have an obsession with clear, glowing, and flawless skin. As people grow older, they find lots of skin issues due to aging like wrinkles, fine lines, and sagging skin. They are iconic, stereotypical symptoms of aging which can't be treated very easily. Though people will find little satisfaction with persistent moisturizing and collagen treatments to keep wrinkles away, age spots are very difficult to fight.
Likewise, skin damage due to aging includes loss of skin elasticity which needs special care to regain the skin elasticity. Other than wrinkles and fine lines, some people suffer from vascular lesions due to aging. As people grow older, people use to suffer from the above-said skin issues, so they used to search for a solution.
Beyond the stereotypical symptoms of aging, people are trying to find a solution to boost their collagen to become fairer. And also trying to find a solution to remove tattoos, which people used to wear according to trends.
The solution for all the above-said skin issues is treatment from ALMA-Q.
What is ALMA-Q?
ALMA-Q is the most efficacious triple mode Nd: YAG laser treatment solution available for all skin types that treat skin damage due to aging and also provide clear and glowing skin. It comes with Q-switched, Long Pulsed, and Quasi-Long Pulsed modes on a single, dedicated platform.
Treatments Provided by ALMA-Q are:
Pigmented Lesions
Tattoo Removal
Skin Remodeling
Vascular Lesions
Carbon Peel
What is Pigmented Lesion?
Due to aging, blotchy, darkened patches appear on the skin. Though persistent moisturizing and collagen treatments are carried out to keep wrinkles away, people will find only a little satisfaction. And of course, collagen treatment will not provide a solution to age spots, which are very difficult to remove.
But the treatment provided by the ALMA-Q laser will drastically reduce or even eliminate hyperpigmentation and age spots in just 30 minutes.
How Pigmented lesion is Done?
The ALMA-Q Laser especially targets the melanin collecting spots beneath the skin surface with a narrow band spectrum of light energy. This incredibly narrow waveband is uniform and consistent with specific light energy for unique accuracy. Plus, the narrow band reduces the wavelengths that have unfavorable effects on the skin, so it's completely safe for all skin types and it works on sensitive skin areas, including the body, face, and neck.
What is Skin Remodeling?
As people grow older, wrinkles, fine lines, and sagging skin appear. That means as skin matures, it loses its elasticity, which causes the skin to sag. It may happen because the skin has been too exposed to the sun or because the skin has lost its skin fat. This sagging skin can be remodeled by ALMA- Q laser.
How is Skin Remodeling Done?
The ALMA-Q emits light energy through ultra-short pulses at a high recurrence rate to elevate dermal temperature. This treatment causes micro thermal injury to the tissue which contracts existing fibers, stimulates the formation of new collagen, and improves its alignment and thickness, resulting in tightening of the skin.
What is Vascular Lesion?
When people start to age, their veins often start to weaken and fail. The veins usually beneath our skin, create an interlocking transfer network that moves blood from our pumping heart to the rest of our body. Unluckily, when the veins get weaken, the vessels are not powerful enough to move the blood toward its next location. Hence, it results in blotchy, enlarged, and blueish pools near the skin's surface. The treatment provided by ALMA-Q to eliminate blotchily and enlarged dark spots around the skin surface is called Vascular Lesion.
How Vascular Lesion is Done?
ALMA-Q Lasers has created a specified treatment to eradicate spider veins and vascular lesions with a unique wavelength of light energy. The laser treatment by ALMA-Q utilizes a long pulse of light energy to destroy the defective vein completely. The wave of light energy specifically targets the area under the skin's surface so that the top layer of skin is left perfectly intact and untouched. The vein absorbs the laser's light energy and then immediately collapses, with an immediately visible blanching of the vessel.
What is Carbon Peel?
Most people with oily skin suffer from continual acne, blackheads, enlarged pores, or dull and uneven skin tone. These skin problems can be treated by Carbon Peel treatment by ALMA-Q lasers. The Carbon Peel treatment by ALMA-Q lasers, will provide skin a fresh start and reclaim smooth, glowing skin in just 30 minutes.
How is Carbon Peel Done?
The Carbon Peel treatment will provide targeted laser light energy that gently heats the skin and kills acne-causing bacteria that present in the skin. This is accomplished without the need for any harsh chemicals or aggravating components. This Carbon Peel treatment will also shrink sebaceous glands to reduce oil production and that will help in balancing the oily production in the skin. Hence, it reduces acne problems.
Tattoo Removal Process by ALMA-Q laser:
People utilize tattoos to showcase their identity and passions. In recent years, the trend of tattoo designs and artists has risen significantly and it very comfortable to get one anywhere and anytime. Hence, people often get a tattoo spontaneously and they are less mindful of the future implications that a certain tattoo may hold for them.
Later, the moment comes when people wish to remove a tattoo or altered it. Tattoo removal treatment by ALMA-Q is a great choice for removing any tattoo without pain.
How is Tattoo Removal Done?
The tattoo removal treatment breaks down the ink particles without causing any damage to the skin. This treatment is achieved by a Photo-Acoustic effect created by the impact of the laser light energy delivered with very short pulses to the targeted ink. Over time, the body's natural healing processes (the lymphatic system) will automatically remove the ink fragments from the body. It will allow the tattoo to fade with only minimal risks of scarring or skin discoloration.
To know more about ALMA-Q laser treatment and what it can do for you, contact Dansys Group – a leading aesthetic equipment provider and get a quick quote or chat with our customer services team today.