2021 Motivational Tips to Join a New Gym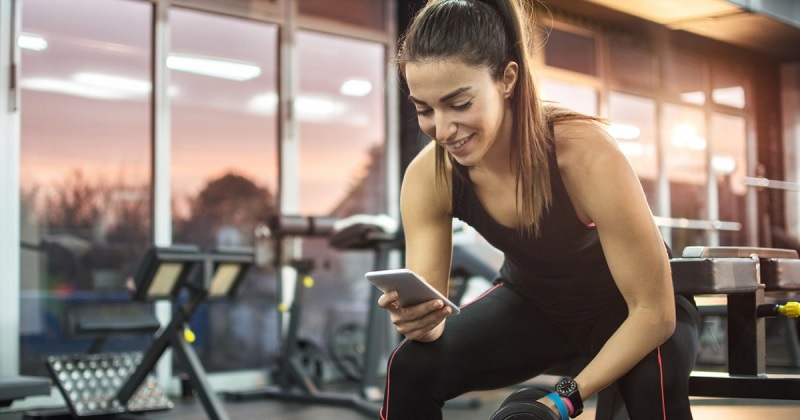 Taking into account the happenings of the past year or so, the importance of proper self-care has been stressed upon more than ever. Putting effort into maintaining your good health is crucial to your as well as your loved ones' lives, quite literally. Joining gyms in Mumbai and other cities is one of the easiest ways to ensure that, as regular physical activity is a top suggestion when it comes to staying in good shape. While joining gyms in Mumbai, Kolkata, etc., currently will definitely have an impact on how well you fare in the middle of a pandemic, it is important to remember that the benefits are long term.
Joining a gym will help you push yourselves towards living a healthier lifestyle. It will strengthen your muscles, boost the immune system, reduce the risk of any potential health conditions, improve mental health, strengthen bones, reduce substance abuse cravings, etc. getting started at a few gyms can surely be intimidating and tedious, but all you need is the right motivation to work towards a healthier state of mind and body. Here are some main tips to keep in mind when joining a new gym:
Find your Niche but Don't Forget to Experiment: Joining a gym gives you access to a whole lot of brand new equipment that you might not know how to use. To establish a comfort zone, it is important to find something that works great with your body and stay consistent with it. At the same time, don't let all the resources go to waste and keep trying new things.
Have Fun: While it is no secret that working out can be boring, the truth is, it doesn't have to be. Take a pair of headphones with you, find your rhythm and move along with it during the duration of your workout. Fitness centres like cult.fit offer dance fitness sessions, so you could give that a shot.
Find Workout Buddies: Exercising alone can, quite frankly, get a bit annoying, so don't be shy of making friends at your gym. If that isn't something you're comfortable with, get a friend to join you, so you have someone to keep you motivated at all times.
Set Realistic Goals: Joining a gym opens one's minds to goals that you will surely achieve but in due time. Instead, setting short term, realistic goals will help you keep your sense of achievement intact and keep up your motivation.
Don't Skip Rest Periods: It's important to remember that resting is just as important as being consistent with your workouts. You don't want to end up pushing yourself too much and leading into a state of burnout or worse injuries. Push your limits but also remember to rest at regular intervals.
The tips mentioned above are bound to come in handy when you join a new gym. Keep these in mind and start looking for the cult.fit gyms in Mumbai, Hyderabad, Delhi and more, all well equipped with all the required resources. Known for keeping their members focused and motivated, this will surely be a game-changer.