What are Dental X-Rays Used for?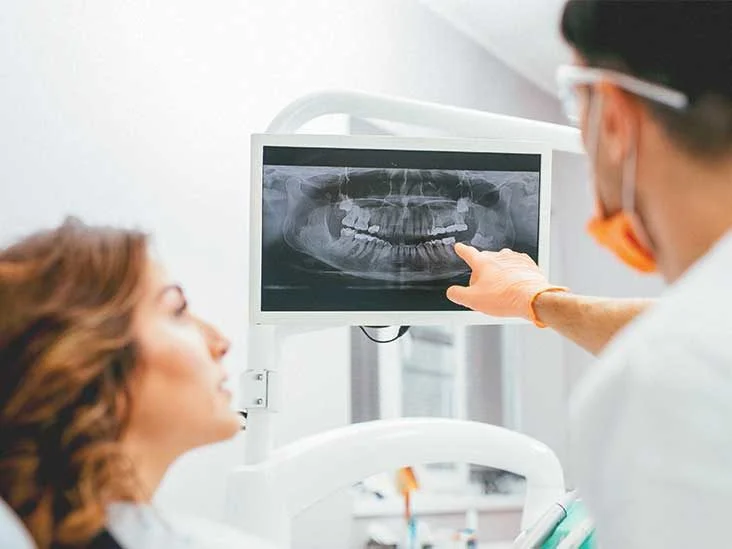 Dental x-rays are commonly prescribed by dentists at Northbrook dental clinics for diagnosing different dental conditions. These x-rays help dentists identify potential problems like abscesses, inflamed gums, bone loss, and infected tooth roots.
An x-ray is a valuable diagnostic tool because it can detect problems that are not visualized by a dentist during a simple examination. Dentists use this information to make decisions about what treatments will be best for you. They also measure the degree of decay that has occurred in the teeth and provide patients with an estimate of their dental treatment costs.
Here are different conditions dental x-rays can reveal.
Dental abscesses are lumps that can be seen or felt in the mouth. Dental x-rays allow dentists to see them even if they cannot feel them. If a dentist thinks that you have an abscess, you will need to have a dental x-ray to confirm the condition and its exact location.
Bone loss is caused by trauma or infection. Two common causes of bone loss are tooth decay and gum disease. Dental x-rays can be used to detect areas where the bone has been lost and can help dentists determine the best course of treatment for you.
Cancerous and non-cancerous tumors
Dental x-rays are used to detect malignant and non-malignant tumors that may appear in the mouth. If a tumor is detected, a dentist will refer you to an oral surgeon who can further evaluate and treat the condition.
Decay between the teeth is caused by a buildup of plaque between the teeth. Dentists use dental x-rays to detect this problem, which can be treated with antiseptic rinses and mouthwashes.
Developmental abnormalities
Developmental abnormalities are abnormal changes in the bone that occur during childhood. These changes can occur around the same time as other developmental processes, such as tooth movement, forming of permanent teeth, and eruption of primary teeth. Dentists use dental x-rays to detect these changes, which can be treated with fluoride treatments and special orthodontic appliances.
Poor tooth and root positions
Misaligned teeth and a misdirected root can cause problems in the mouth. Dentists use dental x-rays to detect improper tooth and root positions that can be treated with orthodontic braces.
Problems inside a tooth or below the gumline
Dental x-rays can be used to detect problems inside a tooth or below the gum line, like deep cavities, fractured roots, and even infections.