Top Biologique Recherche Products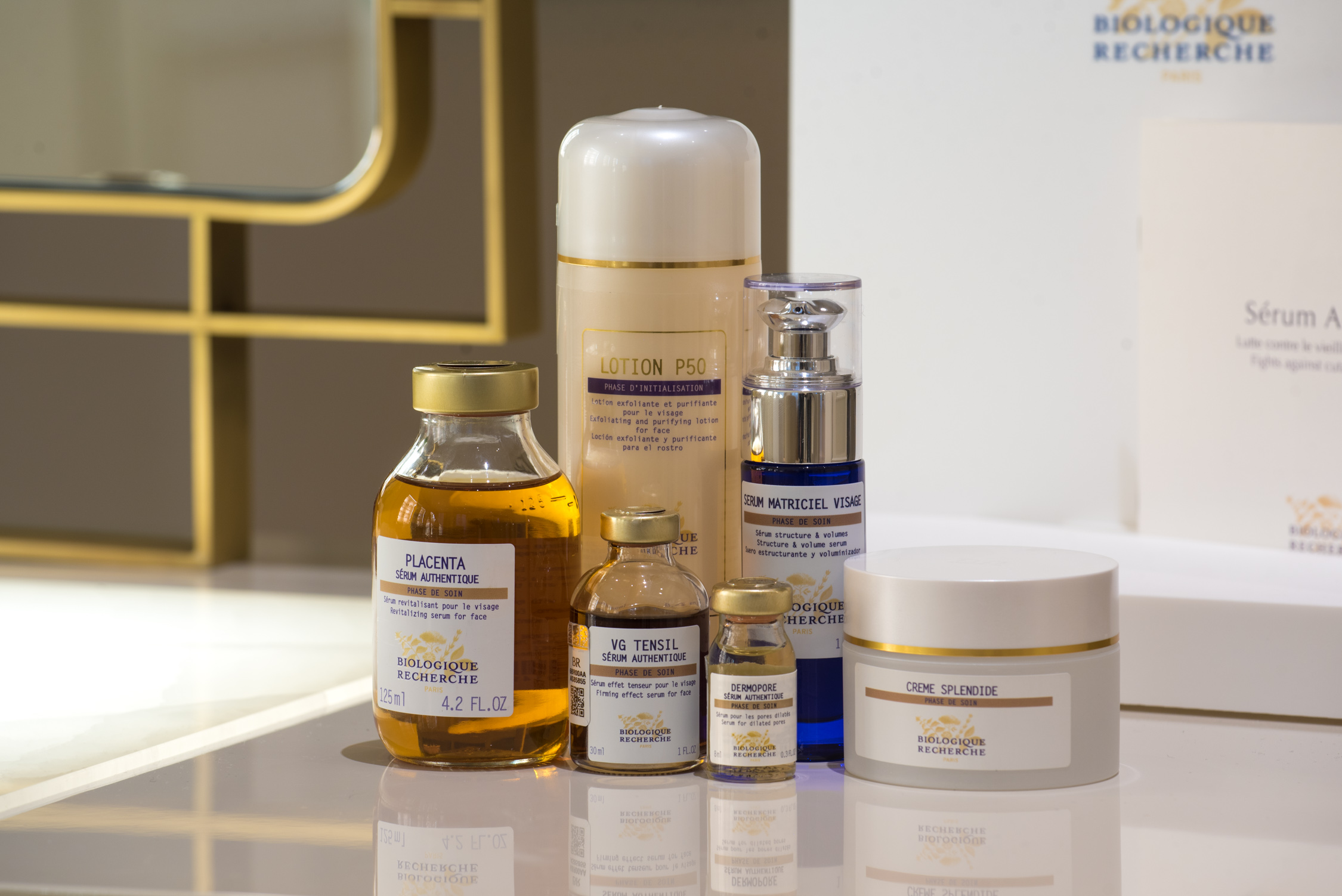 Biologique Recherche is a skincare brand. It is known for its exclusive and effective products and facials. You can only purchase Biologique Recherche products at specific spas and skin specialists. The products can treat dull skin, fine lines and wrinkles, mild skin laxity, hyperpigmentation, uneven skin tone, acne, and acne scars. Your provider customizes your treatment based on your skin concerns. Regular use of West Hollywood Biologique Recherche products moisturizes and brightens your skin, leaving it glowing. Biologique Recherche packs a higher concentration of actives and uses many ingredients rare to find in the market, marking it a unique brand. Biologique Recherche has many skin products, which include:
Lotion P50 PIGM 400 Exfoliating Toner
Lotion P50 PIGM 400 Exfoliating Toner is the most popular Biologique Recherche product. It contains a blend of exfoliants and other active ingredients that help control sebum production and eliminates your post-inflammatory hyperpigmentation. Lactic acid exfoliates your skin. Some ingredients brighten and protect your skin.
Lait U Botanical Milk Cleanser
Using removal pads or wipes to eliminate your makeup can aggravate your skin. Lait U Botanical Milk Cleanser removes your makeup gently and cleanses your skin without stripping or sensitizing it. It contains squalane, which retains moisture, and hazelnut oil, a natural component that nourishes your skin and is suitable if you have reactive skin.
Creme Contour Des Yeux VIP O2
Dark pigmentation around the eyes is a common problem. It can result from aging or genetics. Creme Contour Des Yeux VIP O2 eliminates dark pigmentation and moisturizes and smooths out wrinkles. To achieve excellent results, apply the cream daily using the slanted cooling applicator and light pat your skin until it fully absorbs.
Masque VIP O2
Masque VIP O2 is beneficial if you have dull, flaky, irritated skin. This cream restores dry and most sensitive complexions, especially if you have signs of distress and fatigue from environmental stressors. Its components brighten, refresh, soothe, and eliminate pollutants for well-rounded protection.
Masque Vivant
Acne can lower your self-esteem. You must be cautious about controlling excess sebum production if you have never experienced skin breakouts and blemishes. Masque Vivant exfoliates your skin, eliminating acne and acne scars, and the lactic acid in this cream moisturizes your skin. To achieve your expected results, apply it twice per week.
Serum ISO-Placenta
Serum ISO-Placenta is a concentrated daily treatment that restores your skin to a balanced state, especially if your breakouts leave redness and dark spots. Serum ISO-Placenta contains three components that repair and rebuild your skin on and below the surface. It also eliminates acne.
Creme Masque Vernix
Creme Masque Vernix is a two-in-one product containing lipids, proteins, and antioxidants. It reduces transepidermal water loss, repairs DNA-damaged skin cells, and restores skin barrier function. Creme Masque Vernix is waxy; hence, best if you have dry and mature skin. It leaves your skin smooth like that of a baby.
Biologique Recherche is a skincare brand known for its exclusive and effective products and facials. It has many different skin care products that restore your skin texture and brightens your skin, making you appear younger. Schedule an appointment at Luxbae for skin conditions treatment using Biologique Recherche products to improve your skin appearance.