Laser Skin Tightening and What to Expect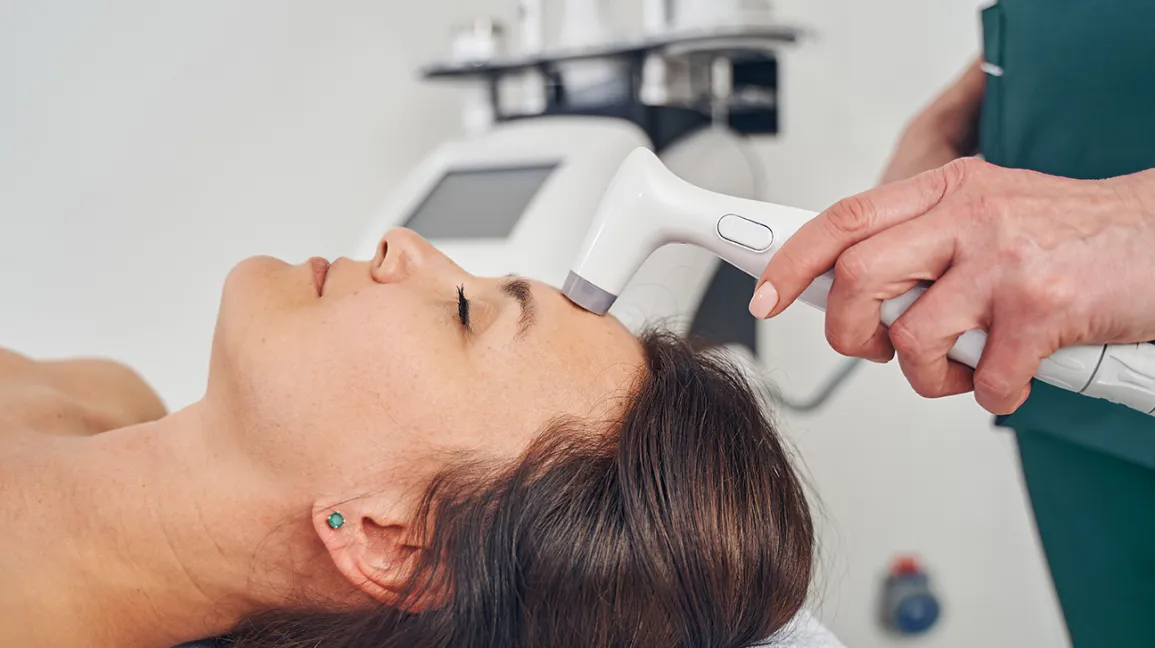 Aging comes for us all. As part of the natural aging process, elastin and collagen production declines. The result is flabby skin around your neck, face, and stomach, which dents your aesthetic appearance. To reverse signs of aging, The Woodlands laser skin tightening procedure may be the best treatment for you. As more people endeavor towards minimally invasive procedures, it is imperative to know what to expect. This post is your preparation guide for laser skin tightening.
What is Laser Skin Tightening?
Laser skin tightening is a minimally invasive procedure that uses laser energy to heat collagen, hence shrinking it for a more supple and tighter look. The heat energy also promotes elastin and collagen production, which are essential for younger-looking skin.
Laser skin tightening is non-ablative; hence it is safe and effective. Laser skin tightening reverses wrinkles and aging spots on the face. When used on the stomach and neck, it removes flabby skin.
How Does Laser Skin Tightening Work?
Laser skin tightening is an outpatient procedure with minimal downtime. A dermatologist directs the laser energy from the laser-emitting device to the skin's dermis. The laser energy penetrates the dermis and fibroblast cells, stimulating new collagen production.
Increased collagen and elastin levels result in firmer skin and a more defined skin tone. Laser skin tightening requires multiple sessions to impart dramatic results. The process is painless. If you don't fancy going under the knife, then laser skin tightening is a viable option to reverse the signs of aging.
Who Is an Ideal Candidate for Laser Skin Tightening?
Anyone who wants to get rid of wrinkles and flabby-looking skin is an ideal candidate for laser skin tightening. The procedure has manageable side effects such as swelling or reddening. Talk to a certified dermatologist to gauge your suitability as a laser skin tightening candidate.
Benefits of Laser Skin Tightening
The chief reason people seek skin rejuvenation techniques is to look good. When you look good, you feel good. Laser skin tightening is one of the methods in widespread use to help you regain pristine aesthetics. Here are the key benefits of laser skin tightening you can expect:
Minimal Downtime
Since laser skin tightening does not involve incisions, you can return to normal activities after the procedure. The side effects you may experience are redness and swelling. Recovery may take between 3-10 days.
No Incisions
Surgical procedures for skin rejuvenation involve incisions and scars that need to heal before resuming normal activities. Post-op complications such as infection or bleeding can slow down recovery. Since skin tightening uses lasers, you will not have to worry about disease or a stringent recovery plan.
Longer Lasting Benefits
After multiple sessions, you'll notice improved skin tone and tighten skin. The benefits last for years, with touch-ups every few months. Patients usually see results within the first two sessions. Depending on the nature of the skin damage, you may need fewer or more laser skin tightening sessions.
Fresh Collagen Production
The laser energy triggers collagen production in the targeted and adjacent tissues. The result is additional skin volume and improved elasticity. Laser skin tightening returns your youthful glow by spurring collagen production.
Learn More with a Consultation
A candid conversation with your dermatologist will unearth all you need to know about laser skin tightening and debunk all the myths. With an in-person consultation, you'll set a date for laser skin tightening and begin enjoying all the benefits of an improved aesthetic appearance.