How Does Threadlift Work?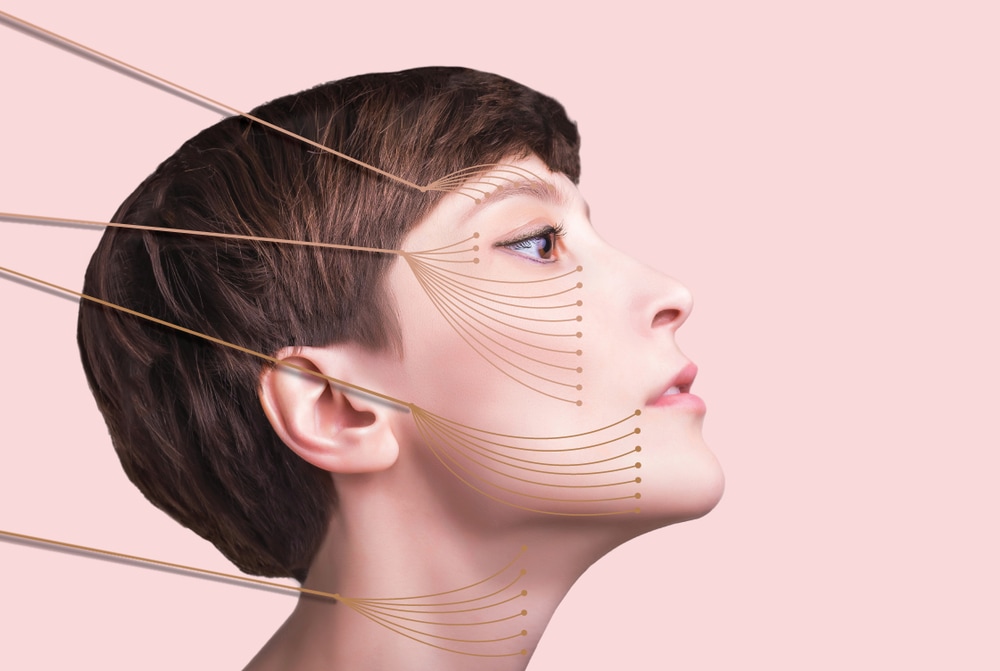 Threadlift Singapore is a procedure that tightens the skin and reduces wrinkles on the face. Threads are inserted under your skin to make it tighter, which gives you smoother looking skin. Is threadlifting for me? If you have loose or sagging skin, PDO thread treatment may be a good option for you!
It is an excellent treatment for those who want an alternative to more invasive procedures such as facelifts and neck lifts. The procedure can also help women look younger by removing wrinkles from their faces.
What is Threadlift?
Threadlift is a non-surgical lift procedure that tightens the skin. The surgery uses sutures made of dissolvable material to achieve excellent results. After the threads are put in, they help tighten the loose skin beneath your face and give you smoother looking skin.
The threads used for threadlifting can be placed under different layers of your facial skin depending on where you want to tighten it. The threads can be placed under the dermis, subcutaneous layer of skin, or through both layers. This is a process that can take about 2-3 hours to complete.
Threadlifting is an ideal procedure for facial tightening and removing wrinkles caused by aging or sun damage.
How Does Threadlift Work?
By threading thin sutures that are dissolvable under your skin, your cosmetic doctor can effectively pull your skin tautly around your forehead, face, and neck.
The invisible and painless "barbs" will grab onto your skin and ensure that the thread grips on your underlying muscles and tissues as the sutures are pulled tight.
This then results in tighter, younger-looking skin that lasts for many years! This safe, painless technique can be used to treat various conditions such as:
Wrinkles & folds around the eyes
Wrinkles on the forehead and cheeks
Nasolabial folds (smile lines)
Loose jowls and
Loose neck skin
After your threadlift, your skin will appear tighter. You may be able to notice a reduction in wrinkles after three or four weeks. In some cases, you may need more than one thread lift treatment as it's important to have sufficient amount of collagen growth for an improvement in your skin elasticity.
Besides reducing wrinkles, threadlifting can also make the face look younger by filling in hollowed areas such as under the eyes and jawline area.
What are the Types of Thread Used in Threadlifting?
Threads used in threadlifting are either poly-dioxanone (PDO) or poly-L-lactic acid (PLLA). Both materials dissolve and break down over time, but they work differently.
PDO threads are currently the most popular option with surgeons as these dissolve within 4 to 6 months of placement. They can be placed beneath the skin for tightening facial tissues such as:
Skin layer  (for targeted wrinkle reduction)
Cheeks or nasolabial folds
Neck Jowls
Bottom lip (Marionette lines)
Because PDO threads break down quickly, your next Threadlift procedure can be done sooner than if you had PLLA threads. This is a great advantage since it allows you to have a series of treatment sessions in a relatively short period. However, PDO threads don't last as long as PLLA threads, which can last up to 2 years.
Is Threadlift Safe?
When properly performed, Threadlift Singapore is safe with very few side effects or complications.
Because of its minimally invasive technique, you may go back to work immediately after your procedure. Some swelling and redness can occur but these should disappear within a week or two.
You will likely be instructed not to lift anything heavy for several days so try not to get too excited about going back to fitness!  Remember that recovery depends on your doctor's instructions regarding pain medications and any post-op care procedures you have been given.