High-tech Pharmaceutical Logistics: A Brief Overview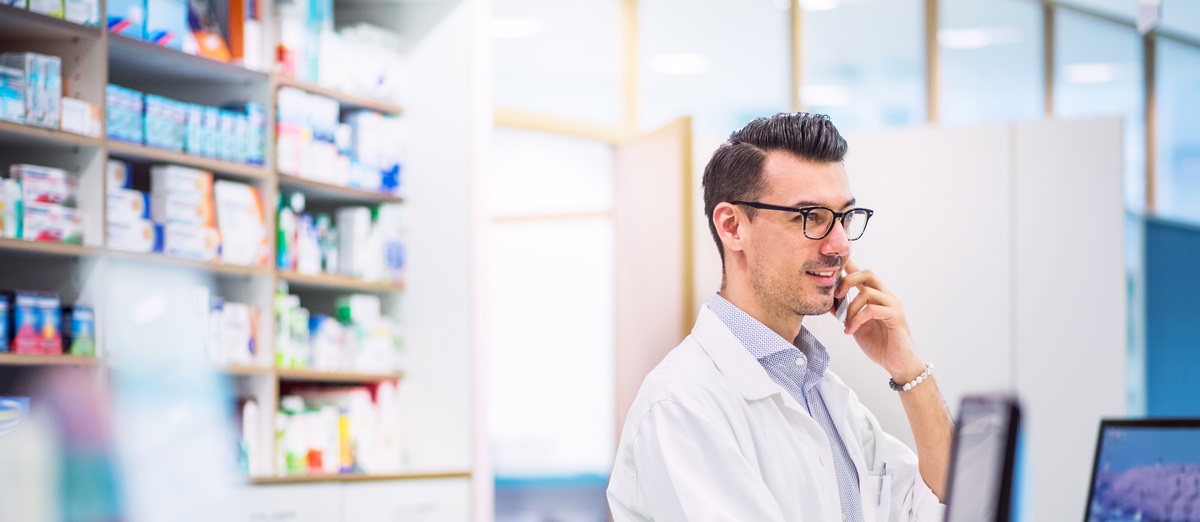 Due to advancements in medicine and technology in the past decade, the demand for home-delivered medicine and medical supplies has increased by a manifold. Especially during these times of worldwide health crisis, medical agencies and authorities must make the transportation of medical supplies quick, concise, and efficient. This is done through software-induced automatized pharmaceutical logistics.
With the latest software and technology, it is possible to keep track of all specimen logistics throughout the process until they are delivered directly to the customers' hands.
How does it work?
The process
Pharmaceutical companies contact a modern 3PL provider to store and usually ship their medical cargo. With their latest software technologies, details of these need only be entered once. With a synced and cooperative system, everyone can keep track of their products, including the customers and the company. The main transportation and delivery process go somewhat like this:
The 3PL provider has an extensive connection network allowing fast delivery of any pharmaceutical merchandise within a set radius.
Transportation is done through cost-efficient means via trucks or air freight, and a smooth and constant line of communication is maintained between the several check and shipping points.
If an installation of said merchandise is needed, it is carried out at the delivery spot, where it's unloaded, assembled, and installed.
Benefits of a 3PL Provider
Below are some of the details and functions a 3PL provider handles with their advanced software and transportation technologies:
Specimen Logistics
Specimen records throughout orders, transport, and delivery
Advanced, software-controlled temperature regulation for preservation of specific medical merchandise
Shock-proof packaging and transport for delicate medicines and medical equipment, and supplies.
Role of Software and Technology
Basic automation of all processes is too simplifying of the role the latest software and technology has played in handling specimen logistics in the medical and pharmaceutical fields. Some of its specific roles and/or functions are as follows:
Clean and efficient registration of listed medical products synced across both the pharmaceutical and 3PL provider systems.
Controlled movement and transportation of pharmaceutical shipment across all destinations until delivery.
Shipment tracking during transportation is made possible by simple, easy-to-use applications that use the latest tracking software available.
Clients can also make special arrangements to track their medical shipments with complete transparency.
Automatically updated compliance requirements.
Automated and simplistic client relations.
Maintaining strict temperature-controlled environments for specific pharmaceutical specimens.
Efficient and regularly updated medical product listings.
Concerned clients can review the shipment details and transport specifications before and during the shipping process.
How does it benefit pharmaceutical companies?
By outsourcing the shipment and delivery part of the business to 3PL companies specifically crafted for logistics purposes with the latest software and technology in hand, pharmaceutical agencies can also have a burden off their shoulders as these services are safe and efficient. Today, with the complexity and advancements in technology, logistics companies are primarily tasked with shipping and transporting goods even by big companies and businesses.
This service especially benefits the medical companies as pharmaceutical shipments are fragile in nature and require special delicacy and transportation conditions that are heavy demands. The transfer of specimen logistics to a logistics agency is thus in and of itself a relief for medical companies.
Conclusion
With the latest logistics technology, pharmacies and medical companies have a safe, trusted, cost-effective, and efficient method of transporting and delivering delicate medical cargo, usually through an approved and trusted 3PL provider. This vastly cuts down on valuable shipment costs, thus allowing pharmaceutical companies to work better towards their main objectives- like better medicine, medical supplies, and equipment.