Hair treatments that gave celebrities with receding hairlines a perfect hair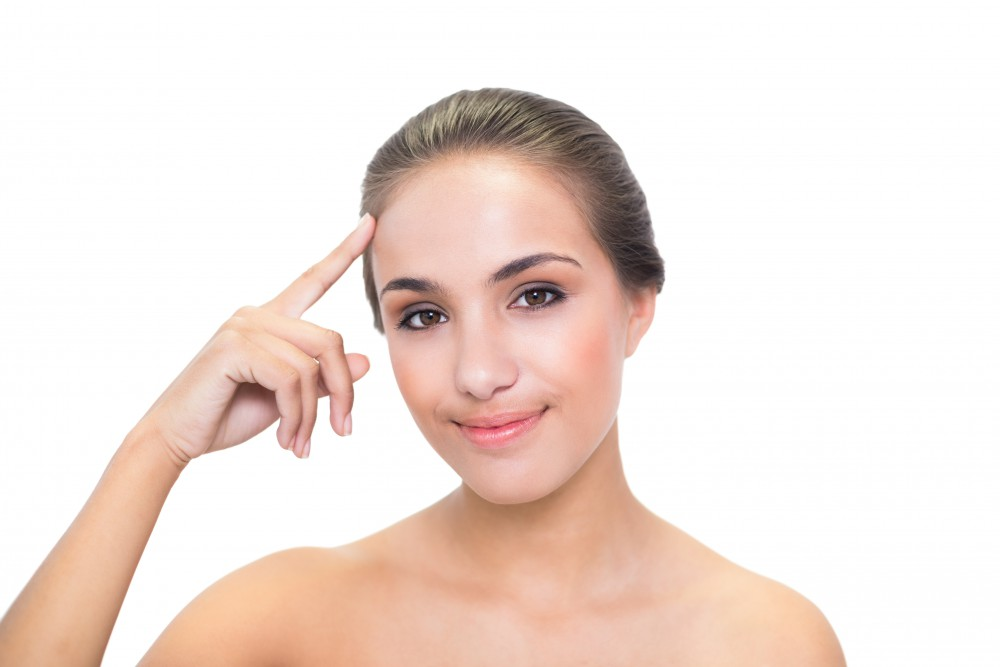 Are you still doubting the effectiveness of hair treatments in obliterating the eyesore brought about by hair loss? Then you may have missed out on seeing the before and after treatment pictures of celebrities like Akshaye Khanna who had been bald since his early years. However, to be fair to you; the hair fall treatment you have tried out so far may have left you with little or no hope. But you can have your hair restored by engaging the services of the best hair doctors in India.
The good – or near-perfect – look of Salman Khan could make you think he's not had his struggles with hair loss, but the fact is that he has consciously and consistently invested into having flourishing hair. Plus, he is not alone as others like Vivek Oberoi, Sanjay Dutt, Himesh Reshammiya, and many other Bollywood actors have had either a follicular unit extraction (FUE) or follicular unit transplantation (FUT) procedure performed on them by a team of hair specialists. These aforementioned procedures are types of hair transplant, and they are never without complications – such as swelling, scarring, excessive bleeding, numbness, and infection. Again, a hair transplant, being a surgical procedure, is quite expensive and may need to be repeated to sustain a full or perfect hair.
Platelet-rich plasma (PRP) therapy is a non-surgical protocol that has been indicated to show promising outcomes in the treatment of hair loss and baldness. This sort of treatment hinges on the benefits conveyed by the elements contained in a plasma that has been specially processed. PRP is usually injected into the area of the scalp where baldness or hair loss subsists, and it swings into action to trigger hair follicles hence the restoration or regrowth of hair begins. This type of best hair loss treatment in india has been adopted for treating pattern hair loss in males. The extent to which PRP can bring about a noteworthy hair regrowth is, however, shrouded with controversies even as its efficacy rate is just under 20% – although its application remains subject to research.
Another non-surgical best hair treatment in india is QR678 therapy and it involves the use of a carefully formulated solution developed by a group of hair specialists led by celebrity cosmetic surgeon, Dr. Debraj Shome, and revered dermatologist, Dr. Rinky Kapoor.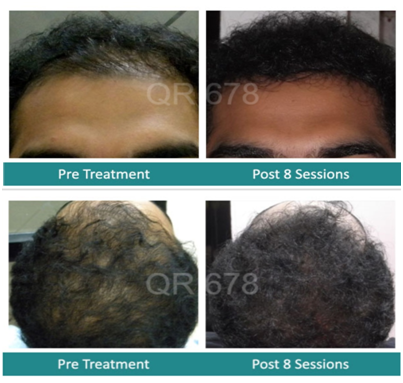 QR678 is sanctioned by FDA and is now widely used in India, the UK, and a host of European countries. The formulation contains plant-derived growth factors, growth peptides, vitamins, and minerals that are fundamental for the growth of healthy hair. To this end, it has been reported to be very potent in eliminating hair loss while boosting the regrowth of your hair.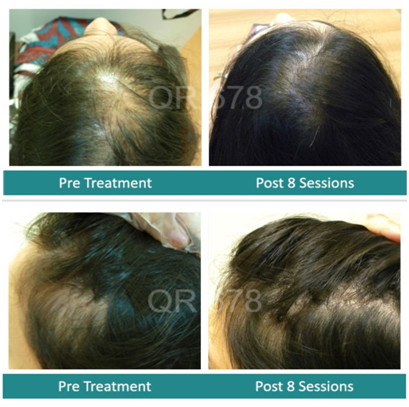 QR678 treatment has been employed in treating pattern hair loss in men and women, and even hair loss induced by polycystic ovary syndrome [in women] and chemotherapy. QR678 therapy registers as a viable hair treatment solution for celebrities and every other person that desires to bid baldness or hair loss bye. That this best hair treatment in india is cost-effective and free of complications yet gives it an edge over other hair treatments. Again, the toxicology report on this treatment shows it to have no level of toxicity, and there are even no side effects – so, it is quite safe to use. 
We have prepared the following video to have an inkling about the way QR678 treatment works to restore the hair of anyone experiencing baldness or hair loss
To find out more about how QR678 treatment works to give a satisfactory hair re-growth, watch below video
To see how QR 678 work, See the below video-