Everything You Need to Know About Hematology Analyzer?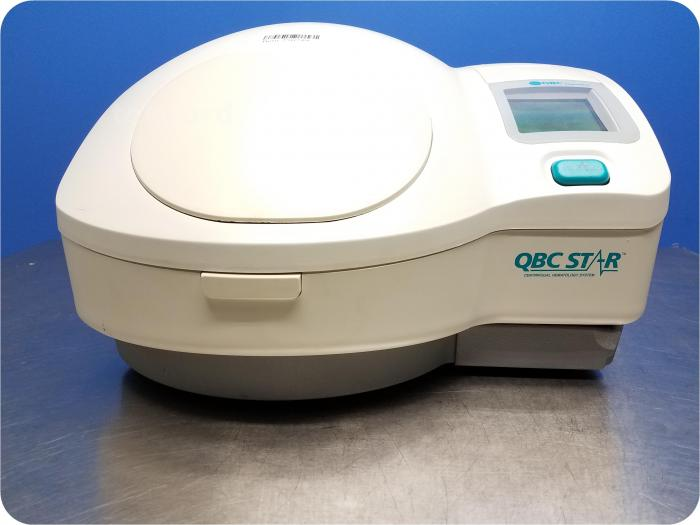 Blood samples are tested using hematology analyzers. White blood cell counts, red blood cell counts, reticulocyte analysis, and coagulation tests are all done in laboratory. Hematology analyzers are also available for both human and animal blood, making them helpful for veterinarians, zoos, and research facilities. Closed vial testing and open sampling testing are two features that differ from one hematological analyzer to the next.
The user can select the type of testing they want on some hematological analyzers. Other factors to consider in a hematology analyzer include the sample size required, the kind and amount of testing modes, the speed with which results are accessible, automated flagging of findings that are outside of the normal range, and the maximum number of test results it can handle.
Hematology analyzers are usually used to count and characterize blood cells in patients, and research settings for illness identification and monitoring. A complete blood count (CBC) of both white and red blood cells with a three-part differential white blood cell (WBC) count is returned by basic analyzers. To diagnose unusual blood diseases, sophisticated analyzers assess cell shape and can detect tiny cell populations.
Advantages of Hematology Analyzer
It makes able to handle large of samples quickly and efficiently.
Precision and accuracy in quantitative blood testing.
Multiple tests can be run on a single platform.
Labor needs are significantly reduced.
For reliable determination of red cell indices, this tool is invaluable.
Disadvantages of Hematology Analyzer
Flagging a laboratory test result necessitates a time-consuming physical inspection of a blood smear.
It is not possible to generate comments on red cell morphology. Red cells with abnormal forms (such as shattered cells) cannot be identified.
Interfering variables erroneously raised or lowered findings.
Expensive to operate with significant operating expenses.
Hematology Analyzers are of 2 main types:
Semi-automated: Some procedures, such as dilution of a blood sample, are conducted by a technician; just a few parameters may be measured.
Fully automated: just an anticoagulated blood sample is required; several parameters are measured.
Hematology Stains
Hematology stains are used to distinguish cells in microscopic investigations of blood and bone marrow samples in hematology and cytology research. The existence of parasites in the blood, such as malaria parasites, may also be detected using these stains.
Hematology Test
Hematology tests examine the blood, blood proteins, and organs that produce blood. Infection, anemia, inflammation, hemophilia, blood-clotting problems, leukemia, and the body's reaction to chemotherapy treatments are among illnesses that may be evaluated using these tests. Tests might be routine and consistent, or they can be used to diagnose significant illnesses in an emergency. A blood test may often provide an accurate evaluation of bodily conditions and how internal or external influences may affect a patient's health.
Full Blood Count Testing
White Blood Cells (WBC) Testing
Red Blood Cells (RBC) Testing
Hemoglobin Testing
Hematocrit and Platelets
Mono Screening
Vitamin B12 Deficiency Testing
Renal Profiling
Cholesterol Testing
Blood Glucose Testing
Things to Consider While Buying a Hematology Analyzer:
Considerations include:
Time per analysis
Reagent supply
Sample size and microsampling
Accuracy, precision, and linearity
Maintenance, calibration, and QC
Results analysis and storage
The parameters being analyzed determine the amount of time it takes to finish an analysis. The rate-limiting stage for reagents is reaction time. A simple CBC may usually be accomplished in under a minute. It might take more than 10 minutes or more comprehensive study.
In about 5 minutes, Abbott's CELL-DYN Sapphire provides a reportable CD61 immune platelet count, and in about 7 minutes, it provides a CD3/4 and CD3/8 immune T-cell count.
Sample size and microsampling
A common sample size for multiparameter analysis is 150 liters of whole blood. Several manufacturers provide microsampling, which is very beneficial in pediatrics. The Horiba ABX Micros ES 60 requires 10 liters of whole blood for CBC and WBC 3-diff.
Accuracy, precision, and linearity
Inquire about the accuracy, precision, and linearity statistics of the manufacturer. Depending on the aperture width in respect to the cell being measured, volume measurements using impedance can have a precision of more than 1%. Certain devices use multiple-sized apertures to boost accuracy for different-sized cells. Precision is also affected by temperature. The Horiba Pentre 80 incorporates a warmed analysis chamber to provide consistent results.
Calibration, maintenance, and QC
Also consider the cleaning ways and methods to adjust the instrument. Inquire about the quality assurance measures that have been implemented.
The Horiba ABX Pentra manages reagent standardization, validation, and repetitions between central and satellite laboratories, as well as sharing rules.
Conclusion
Hematology analyzers, simply put, determine the amount of each type of cell in a patient's blood. The role and significance of each blood component has just lately been realized. As blood circulates throughout the body, it hematologists cell while also removing waste. There is no change in the body that does not result in a change in the blood, according to theory. More markers for specific occurrences are being sought by hematologists.