CHEMICAL PEELS FOR SENSITIVE AND FRAGILE SKIN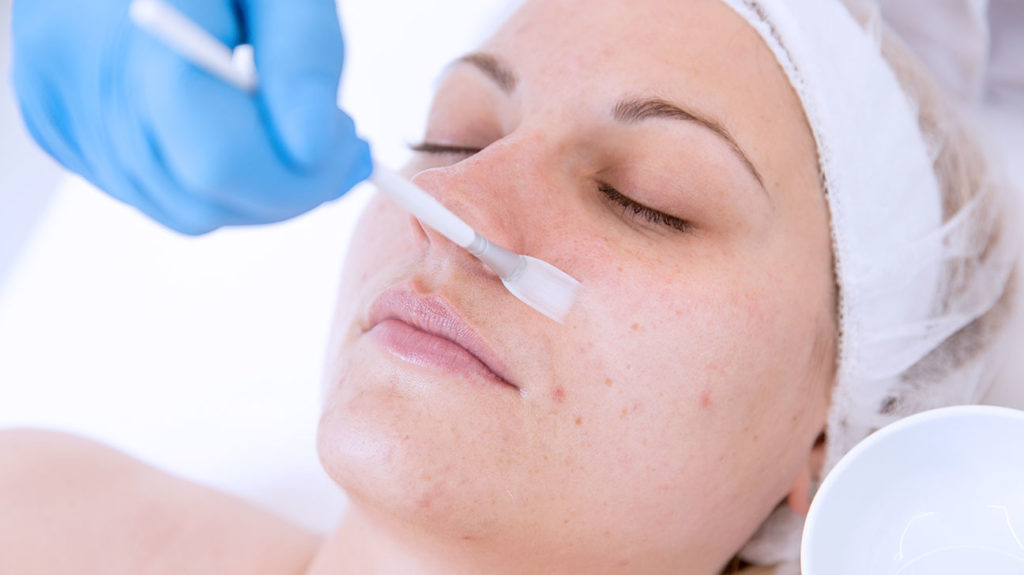 Chemical Peels Toronto has evolved drastically in the past few years and are safe and highly effective. These peels are usually used to treat disfigured acne scars and deep wrinkles. The chemical peel works by causing a deep exfoliation in the skin. The controlled skin injury peels and flakes off, revealing a smooth, clear, and younger-looking complexion. The treatment also targets pigmentation concerns, irregularities on the skin, acne-prone skin, and various skin problems. The chemical peel treatment helps to give you clear and refreshing skin. The treatment has little to no downtime.
As the peels use acid to injure the skin to help in healing, not every kind of skin responds well to the treatment. Different types of acids are used on different kinds of skin to carry out the treatment. With the rising pollution, a lot of people complain of sensitive skin issues like rosacea. If you have sensitive skin, you don't have to worry, as specific acids can reduce skin irregularities. The acids which have been scientifically proven to help are as follows.
Lactic Acid:
Derived from Dairy, Lactic acid is an alpha hydroxy acid. This acid has multiple skin benefits and is very suitable and sufficient for all skin types, especially the skin, which is more sensitive. The acid can be used in very low concentrations over a longer period. It can be used at a high concentration to create a strong exfoliation for the skin. Lactic Acid is very useful in getting rid of freckles and superficial acne scars. The acid also works great when resolving Keratosis pilaris, which is usually found on the back of the arm.
Azelaic Acid / Azelan Peel:
Azelaic Acid is derived from a compound of barley, wheat, and rye. Over the past few years, this peel has become increasingly popular as its nature is soothing and reparative. The Azlan chemical peel has little to no side effects. It is used for treating darker skin, which is more prone to pigmentation. The chemical peel can drastically reduce bumps and swelling, which is caused by rosacea. It is also helpful in killing the skin mite, which causes the flare-up of rosacea. Azelaic Acid causes no peeling or flaking of the skin and can be performed before a special event.
Book your appointment now
When you are considering getting a chemical peel, it is best to book an appointment with a specialist. They would be able to educate you about what chemical peels are, how they work, and the risks involved. During the consultation, they would examine your skin and determine which kind of peel would be best suited for your skin type. Make sure you choose an experienced specialist as inexperience could increase the chances of risks and complications. Scarring, darker skin tones, very pale skin tones are some of the possible side effects. In the case of a deep peel, you may have redness, which might last several months.