Answering FAQs About Genioplasty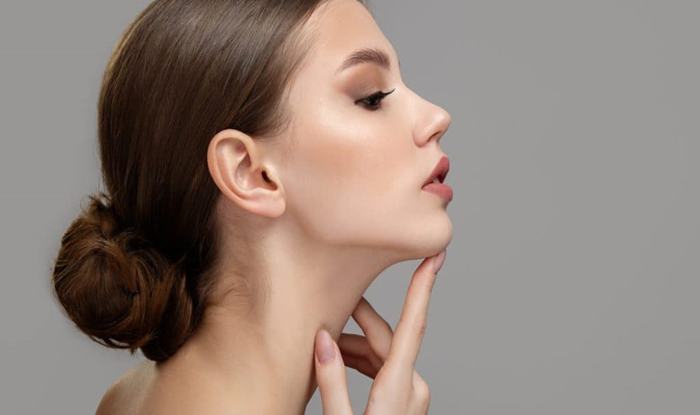 A lot of people are Google searching genioplasty and learning about this state-of-the-art cosmetic procedure, but it's still safe to say that a lot of people are still confused about what genioplasty is and what it does.
The cosmetic surgery specialists at Dallas Surgical Arts have sponsored this blog to help answer some of the frequently asked questions (FAQs) about genioplasty so you can better understand if it's right for you or a loved one. So keep reading on to see which questions people are asking about genioplasty, and to get answers directly from licensed cosmetic experts!
What exactly is genioplasty?
Genioplasty is the more technical terminology for a chin augmentation procedure, and chin surgeries have become very popular in recent years for various reasons. Some people want their chins to be larger, and some people want their chins to appear smaller.
Cosmetic surgeons will help you better understand the type of symmetry you're looking for with your facial appearance so that your chin and nose provide an equal amount of prominence and improved aesthetics.
What happens during a genioplasty procedure?
Genioplasty tends to be a pretty simple procedure, and it typically involves minor incisions and repositioning techniques oriented around the patient's lower jawbone. This is important because these incisions aren't nearly as visible, so patients don't need to worry about scarring.
What's great about genioplasty is that you can obtain the cosmetic results you're looking for without impacting how you eat or chew your food.
How do cosmetic specialists assess genioplasty patients?
There are many factors that come into play when cosmetic surgeons are assessing genioplasty patients, and one of the main concerns that must be addressed is whether or not the patient wants to use their own bone for implants and other portions of the procedure.
These days, there are many great chin implant materials that look and feel natural, and they're also incredibly durable. Your cosmetic surgeon will be sure to conduct various X-rays and evaluations during your consultation appointments to better understand what's right for your genioplasty procedure.
How long do genioplasty patients need to remain in the hospital?
There are some instances in which genioplasty patients feel somewhat uncomfortable just after their procedure ends, which is why most patients should remain in a hospital or cosmetic surgery facility for one night.
But it's important to remember that you don't always have to do this overnight stay when you get a chin surgery, and many times a patient will go home for their recovery. For the most part, the amount of recovery time and overall extent of recovery will be based upon a case-by-base basis.
What is genioplasty surgery recovery like?
As mentioned above, genioplasty recovery times are dependent upon a case-by-case basis. However, most patients do feel some tightness and swelling within the first day after their surgery, but it's typically nothing serious.
This type of swelling will subside within a couple weeks, but you still may feel some slight pain for a month or two after your procedure. You'll be able to eat whatever food you'd like after your surgery, except you should stick to soft foods for the first few days after the procedure.
Reach Out To The Genioplasty Specialists at Dallas Surgical Arts To Learn More!
Genioplasty and chin augmentation procedures are growing in popularity all throughout the United States in recent years, and it makes sense why you may be curious about some of the pertinent information associated with these surgeries.
If you have any further questions that you'd like to ask about genioplasty, you can get in direct contact with the experts at Dallas Surgical Arts via the link to their website at the top of the blog!