All You Need to Know About Khadi Health Care Products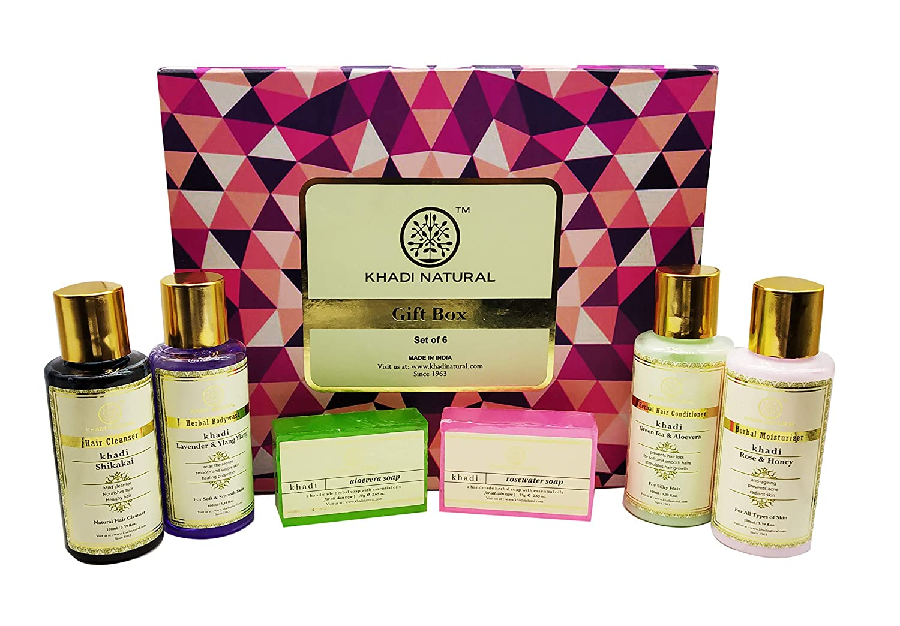 In the early days in India, when there were no professional healthcare specialists in India, ayurvedic plants, natural oils, and medicines were the ultimate source of hygiene and better treatment among people. All these ingredients brought balance to health, a better self, and beauty.
However, over time, the technology got advanced, and artificially manufactured products got launched. These products had a tiny amount of ayurvedic and natural ingredients and more chemicals for an enhanced look and features. These products were good but a little harsh on the human skin when used regularly. To date, these products have made human skin rough. Moreover, they harm the skin to an extent with harmful chemicals such as sulphate and paraben because they are concentrated. Further, the manufacturing of such products has damaged our green environment to an incredible limit.
Hence, to protect the environment and the betterment of the human body, Khadi Products came into existence one more time.
What are Khadi Products?
Khadi products are 100 percent made of natural ingredients, more likely to be herbs and ayurvedic plants. However, all plants and herbs are not used in the production of khadi products. The unique ayurvedic ingredients and herbs added in these products are handpicked and grown with great love and patience under the sparkling sun. These ingredients are pretty effective and do not require harmful chemicals such as sulphates or parabens as they competently perform their duty.
Top 5 Benefits of Using Khadi HealthCare Items
In a world full of artificial products, Khadi items are of great advantage to the human skin. They are natural and are manufactured with complete love. They combine the essence of the three elements – mind, soul, and body. The reason includes the formulas to get the best of the products. The soul involves the traditional way these items are prepared. Lastly, the body comprises the primary herbal plants without whom we are incomplete.
When these three elements combine, they give rise to an enchanting effect when applied to the human body with more wondrous benefits. So, let's dive into the unique benefits we can gain with the entrance of khadi items in our life.
It comes with a sweet natural fragrance
As we know, khadi items are made of all-natural ingredients which do come with a sweet fragrance. So, to give a strong sense of attachment with these products, they come with added natural fragrance. According to the main ingredients like rosewater or orange, natural extracts are added to it. According to the need, these extracts are gained from the petals of the adorable, sweet flowers or the fruit pulps.
It is skin-friendly
Once in our life, we all have encountered such products with some ingredients we are allergic to. However, this is not the case with khadi items. They come with all-natural ingredients that are skin-friendly. They are made of herbs and medicinal plants which can cure any kind of skin issue. Most people use khadi products to get rid of blemishes, acne, pimples, and allergies regularly.
One product can be used for all skin types
When going for khadi products, you will find that most of them are perfect for all skin types, be they dry, sensitive, or oily. These products are ideal for all skins because they are free from chemicals that might be good for one skin type but harmful for another skin type.
It gives a supple skin.
Be it any khadi product, all of them are known to offer soft and moisturized skin after the bath. Moreover, these products come with glycerin, especially in soaps and body washes which enhances the suppleness and provides a skin you always dreamt of.
It is highly affordable.
Khadi products do not involve the addition of non-natural ingredients. Instead, they have all-natural products available in abundance in nature. Furthermore, even most of the products are manufactured by humans with significantly less use of expensive machines. This allows the producers to charge less from the customer, making khadi super affordable.
Khadi is 'Good to Go'
When individual herbal plants come together to create wonders, they form khadi healthcare products. Khadi products are nature's power, having their own strength and effectiveness compared to chemically produced ones. Moreover, they provide freshness and an exquisite sense for which people are ready to pay thousands of bucks.
However, the khadi products in India were earlier made by the women themselves in rural areas, with care and affection. They had deep knowledge about Ayurveda as they had been seeing it for the past thousands of years. And now, this knowledge is being shared with every citizen of the country as now khadi products are available online. This can be a step to a successful Khadi future in India.
After all, with the 'local for vocal,' Khadi will be a 'Good to Go' brand that defines the fascinating spellbound beauty of nature and India's history.