When Is It Time To See A Skin Doctor?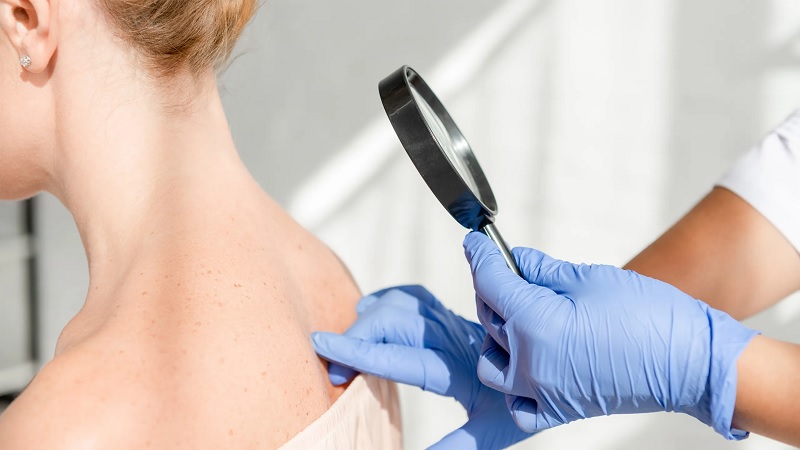 Skin doctors, also called dermatologists, specialize in the study and treatment of skin. They also help patients with hair and nail issues. If you're thinking of visiting a dermatologist in Dubai, there could be several reasons behind this.
Common reasons to see a skin doctor
While acne treatment is a top reason1 a patient would want to see a dermatologist in Dubai, it's not the only reason. Other medical issues that could benefit from professional care are scars, itchy skin, and skin damage.
Acne treatment: Acne affects people of all ages. While lifestyle factors are a major reason behind an acne breakout, sometimes it's caused by a hormonal imbalance.2 A consultation with a skin specialist will help you better understand what works and what doesn't work for your skin. Depending on your medical history, your skin specialist may recommend changes in diet and personal care products or prescribe a temporary course of medication.
Eczema: This is a long-term skin condition that causes patches of dry and sensitive skin. Living with eczema can be challenging, and can affect a person's confidence as well. Eczema can be triggered by harsh chemicals or something in the air. If you have eczema, it could flair up depending on the soap you use, the weather, or exposure to dust, pet hair, or dampness.3
Skin changes: If you have a new mole, it's important to see a skin doctor. The mole may be harmless, but in some cases, it could be an early sign of cancer.4 The good news is that early signs of cancer, if they're detected in time, can be safely and successfully treated. Other skin changes could be related to sun damage, an injury, or hormones. It's important to make a timely appointment with a dermatologist when your skin shows unusual signs of change.
Your skin is in safe hands with Medcare
As one of the best hospitals in Dubai, Medcare takes pride in offering an excellent level of care. Compassion plays a big role in Medcare's approach, and our dermatologists keep their patients involved every step of the way.
Some of Medcare's most popular dermatological treatments include:
Skin disease management: This sets patients on a journey to managing and recovering from skin conditions like warts, acne, and melasma to name a few.
Pediatric dermatology: This type of medical care focuses on children. Pediatric doctors specializing in skincare compassionately work with kids, helping them and their parents manage and overcome their skin concerns.
Dermatologic surgery: Some skincare conditions require surgery. This could be to treat skin cancer, reconstructive surgery following an injury, laser treatment and cosmetic surgery, and varicose vein treatment.
Cosmetic dermatology treatments: These treatments are for patients looking to enhance their appearance with aesthetic procedures. Cosmetic treatments include skin rejuvenation, chemical peels, and fillers among others.
With world-class dermatologists on board and advanced facilities, patients can look forward to a comforting and relaxing experience at Medcare.
Learn more about Medcare's dermatologists in Dubai.
References:
1. https://www.ncbi.nlm.nih.gov/pmc/articles/PMC2585707/
2. https://www.ncbi.nlm.nih.gov/pmc/articles/PMC5015761/