Tune Into Dr. Jejurikar's Podcast, "3 Plastic Surgeons and a Microphone"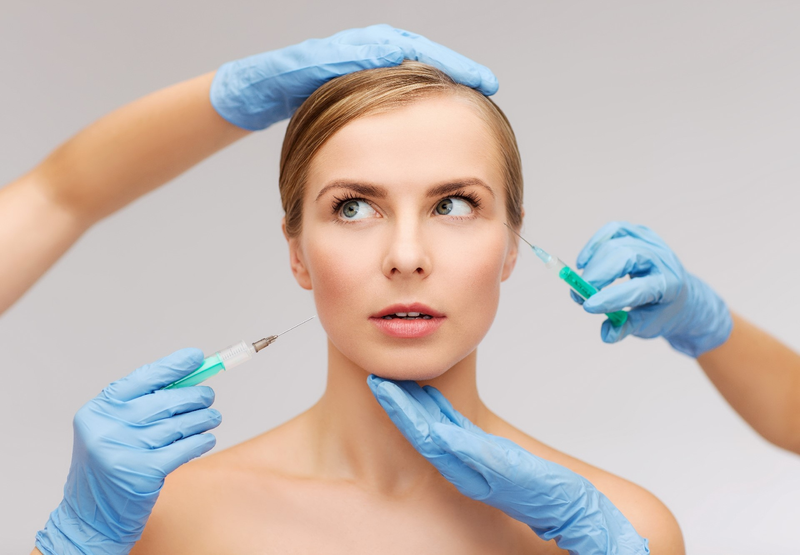 Despite many of the younger generation celebrating a more au natural style, plastic surgery is bigger and more popular than ever before. The number of surgical procedures has been steadily increasing over the last several years, with the ASPS annual surgery statistics 2019 report noting that there nearly 18 million surgical & minimally invasive cosmetic procedures performed in United States. So many procedures are performed every year that you undoubtedly know of someone who has had a procedure performed. Maybe you've even had a procedure done!
In any case, the plastic surgery industry is a very bustling one, and if you have ever wanted to learn more about what goes on behind the scenes or are eager for more general information, then Dr. Jejurikar's podcast, 3 Plastic Surgeons and a Microphone are just what your earbuds have been looking for.
What to Know About Dr. Jejurikar's Podcast, "3 Plastic Surgeons and a Microphone"
As the name suggests, this plastic surgery-centric podcast is hosted by 3 fantastic plastic surgeons. Dr. Jejrikar is at front and center, and his co-hosts are Dr. Salvatore Pacella and Dr. Sam Rhee. All 3 of these hosts are board-certified plastic surgeons by the American Board of Plastic Surgery. While all 3 have been well aware of each other's work, all 3 serve different regions — Dr. Jejrikar's office is based in Dallas, TX; Dr. Pacella in San Diego, California; and Dr. Rhee in New Jersey.
These 3 plastic surgeons started the podcast in June 2020, inspired by the different ways people were connecting due to coronavirus. The 3 have been long-time friends and colleagues and endeavored to leverage their combined knowledge to demystify plastic surgery and offer key insights and advice. In each episode, the trio tackles a new subject that spans a wide array of topics that are relevant to the world of plastic surgery. Subjects range from busting common plastic surgery myths and offering key advice for how to overcome adversity when battling breast cancer.
While the 3 co-hosts do primarily lead the conversations, several great episodes feature guests that are better able to delve deeper into certain topics. For example, in one special episode, Nina Owen, regional director of EpiCentre Skin Care & Laser Center was invited to talk about men's skincare routines. To kick off season two, the plastic surgery podcast has had four episodes including the esteemed and very entertaining Dr. Ramin Behmand. Topics discussed in this four-part mini-series include exciting topics like how social media has impacted our culture's perception of plastic surgery.
Tune Into Season 2 of This Plastic Surgery Podcast
Despite being less than a year old, this plastic surgery podcast is already gearing up to enter its second season. It seems that Dr. Jejurikar and his co-hosts have found their niche audience and have delivered exactly what that audience has been hungering for. Only one question remains: Are you ready to tune in and start learning?
The podcast of 3 Plastic Surgeons and a Microphone can be found on just about every major podcast-streaming and downloading website and app. This includes Amazon's Audible, Apple's iPodcast, Spotify, and most independent podcast apps. When going to your preferred podcast app, be sure to read the reviews that further prove just how popular this fantastic podcast has become. Once you've listened to a few episodes, don't forget to submit your reviews and share the episodes with your friends!