How to choose the Right Chiropractor?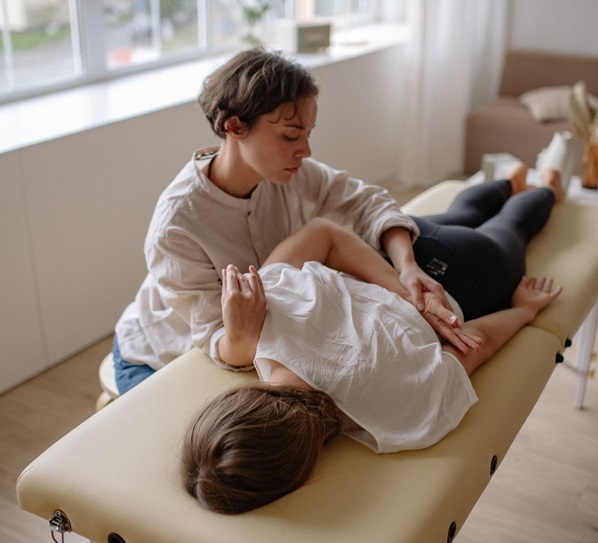 The advancements in science and technology have led the world to develop at a very fast pace. Humans, the sole guide to development, have put themselves in a tough competitive process. Though we start with high ambitions, focus, and excitement, excessive pressure leads to the deterioration of our health. As the proverb goes, 'Health is Wealth'; without a healthy mind and body, it is impossible to achieve heights.
Recently, medical professionals are suggesting people go for Chiropractic Care to keep the mind and body fit and happy. It is a natural and holistic approach that treats problems from their roots. Chiropractic care involves adjustments, therapies, and techniques that involve zero drug intake. They benefit people from various aspects. For instance, an office worker who has to sit in front of the desk for long hours may develop neck, shoulder, and neck pain. An athlete may sprain his ankles or suffer from shoulder dislocation while playing. A pregnant lady must endure lower back pain to carry the baby's weight. All these issues can be solved with regular visits to a professional chiropractor.
But how to determine if the Chiropractor is a good fit for us? The following steps will help you choose the best Chiropractor for yourself-
Ask for Recommendations-The first thing you can do to start searching for a chiropractor is to ask your family doctor. You may also consider the suggestions of your family, peers, and other relatives. Ask them to suggest some chiropractors who are competent, trustworthy, and the best fit for you. While the recommendations from family and friends are beneficial, do not finalize anything based on only suggestions because one person's definition of the best Chiropractor may not be equivalent to your ideas. Thus, the recommendations can be considered a primary step that may help you formulate a list of chiropractors you can consider.
Do Some Research-You should research the licensure of the chiropractors you are considering to get an appointment. Licensure includes information regarding a chiropractor's training, skills, and experience in treating patients. It tells you whether or not the Chiropractor is efficient for treating your problems. It also explains the background of the Chiropractor so that you can know if the individual has any record of malpractice or disciplinary actions.
Consider experience– 'Old is Gold,' which is true when trying to find an expert chiropractor. The issues regarding the musculoskeletal or spine should be treated with great care, which an experienced chiropractor can do the best. The more experience the Chiropractor has with the procedures, the more benefits you will be. Ask in detail about how many cases similar to your condition the Chiropractor handled, what steps he included in his treatment, what the complications were, and their recovery rate. All this information will help you consider the best choice for you.
Assess the Communication Style- Effective Communication is an important factor of Chiropractic care. Try to choose a chiropractor with whom you can talk without any hesitation. Evaluate the way the Chiropractor welcomes your query and answers them. Notice if they are understanding and supportive, and try to answer your questions so that you can understand them. Choose a chiropractor who will give importance to your suggestions and consider your treatment preferences. This way, you will be able to recover from your problem much faster without any inconveniences.
Go through the reviews-Reading the reviews of the patients who have already experienced the treatment methods, procedures, and techniques of a particular chiropractor will help you better understand them. These reviews are not manipulated and are genuine, which reflect the experiences of the people who had once gone through the same problems as you are now. They share their involvement with the office environment, waiting time, the behavior of the Chiropractor, scheduling appointments, etc., so that you are well aware of the faculty before you make up your mind.
Conclusion:
Individuals must consider the steps mentioned above before they go for an appointment with any chiropractor. Finding the best-suited Chiropractor will enhance their treatment procedure and improve the experience. Choose the most compatible Chiropractor for yourself, as it is a natural way to treat your problems without using drugs or medications.