How to Calculate Group Insurance Premium for Startups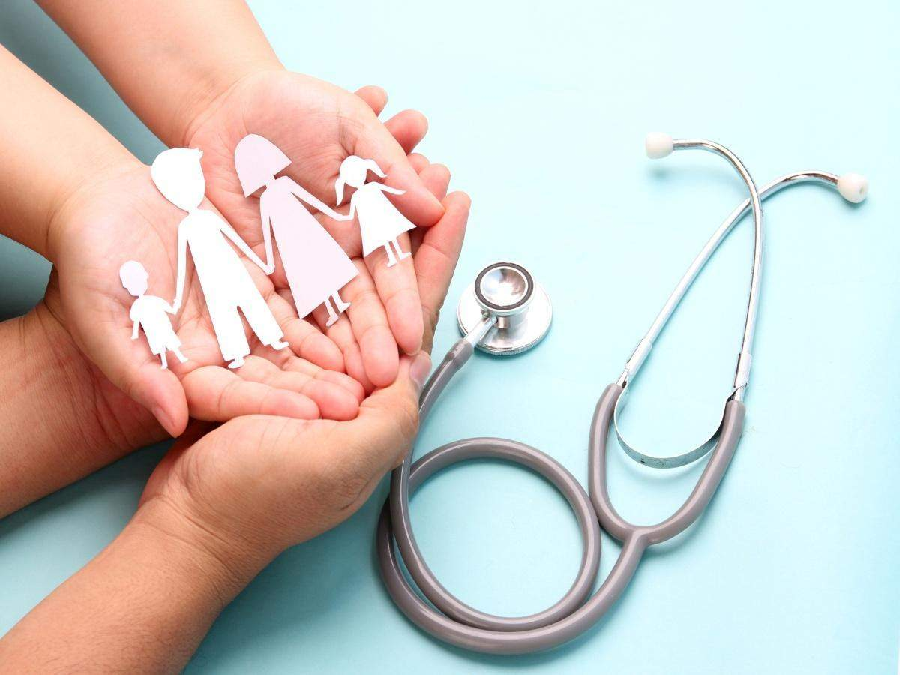 As a recently established startup, you must have come across the questions regarding whether you should provide Group Health Insurance to your employees and how much will it cost you? Nowadays, the provision of employee health insurance is a major factor in the retention of top talent, which is why not just big corporations, but even small businesses or startups are considering it as an option. However, many startups are on a tight budget and run by small teams which already have their hands full. Therefore, planning a group insurance plan is a bit challenging for them. This is where new-age digital insurers like Plum Insurance come in, offering a comprehensive group insurance policy to transform the employee healthcare experience.
What is Group Health Insurance for Startups? 😃
Group health insurance is a group policy for employees of an organization that, like any other medical insurance policy, covers the cost of hospitalization for employees. This group healthcare policy primarily covers inpatient treatment, diagnosis of diseases and hospital accommodation and nursing charges.
Types of group health insurance plans 🏥
Choosing the perfect Group Mediclaim Policy for proper health care of your employees can be a complicated exercise. Fortunately, insurers like Plum insurance make it hassle-free and paperless. 👍 Typically, there are two types of group insurance schemes.
A fully-funded plan is a health insurance plan which is sponsored by an insurance company instead of an employer. The employer or startup pays a fixed amount every month to the insurer, and the insurer pays claims and administers benefits on behalf of the employer.
Such plans are relatively expensive and less flexible for startups as a fixed amount has to be paid. The health insurance carriers are likely to increase their rates every year, with employers having no control or say over the fee increases. Such sudden fee hikes make it difficult for a company to plan its budget. However, this is a low-risk option for employers, since they do not have to pay for health claims.
A self-funded plan is a health insurance plan, which is funded by the employer or startup. The employer is the one to pay for the health claims of employees based on utilized healthcare benefits. Even though such plans shift the onus of paying for health claims on the employers, they are considered more affordable as unnecessary fees and taxes are eliminated.
How are Group Insurance Premiums calculated? 🔢
The premium can vary to a large extent for different businesses depending on a number of factors. The basic factors which are considered to calculate insurance premium and the cost of Group insurance scheme are:
Size and health of the group 👨‍👩‍👧‍👧
The number of people in the Group policy will affect the premium to be paid. The beneficiaries can be the employees and their family members. A larger group can lead to lowering of premium, because the risk factor is spread evenly across the entire group of enrolled members.
Moreover, the overall health and well-being of the group also have an effect on the premium. If the group attracts people with higher expected claims, the premiums will also be higher.
Age is an important factor in premium determination as it ascertains risk and the likelihood of developing certain illnesses. If the employees are young and healthy, the probability of developing illnesses is greatly reduced. On the contrary, if they are middle-aged, the risk of certain ailments increases. This increases the risk covered by the Group Mediclaim Policy, which leads to an increase in premium.
The nature of your job has a bearing on calculating premiums towards the group insurance policy. If your job is associated with immense risk where chances of accidents are higher, you tend to pay a higher premium. On the other hand, the premium amount reduces comparatively if your job is low risk, such as a desk job.
Sum insured refers to the maximum compensation an employee can get from an insurer to settle health-related claims. The higher the sum insured, the higher is the premium to be paid. If you are living in a big city, it's better to go for a high sum insured as even a few days of hospitalization can be quite expensive.
Type of coverage and benefits
Different health plans have different types of coverage and add-on benefits. Lower out-of-pocket expenses and add-ons such as dental and vision plans can lead to higher premiums due to better coverage.
Employer's claims history
The insurance providers will review the group's claims history before determining the cost of the group insurance scheme. If the group has employees with some major medical issues which required regular hospital visits in the past, it might lead to a higher premium cost.
Implementing a group insurance scheme might feel overwhelming for startups. The good thing is that new-age digital insurers like Plum Insurance are here to help. It offers an amazing group mediclaim plan at a really affordable price. Check out their page today and learn more about the plans they have to offer. 😊