Considering your first OBGYN Visit? – Here's What You Should Know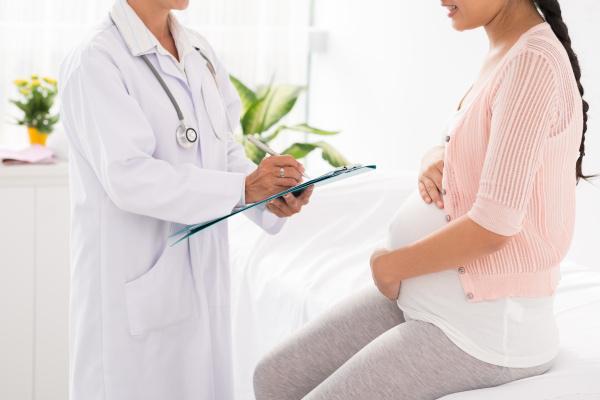 You have likely heard stories about the first OBGYN appointment. While some of these stories might be positive, others might be discouraging and put you off from seeing your doctor. However, you should understand that some of these stories are not as accurate. Although it is normal to feel embarrassed or anxious during your initial OBGYN visit, there is no need for concern. In this post, board-certified OBGYN Dr. Pamela Snook will walk you through your yearly OBGYN exam, so you know what to anticipate. Continue reading to learn more.
When Should You Schedule Your First OBGYN Appointment?
Typically, it is advisable to visit a gynecologist for the first time between 13 and 17 years. If you feel somewhat uneasy about your appointment, talk to your doctor. At Contemporary Women's Care, Dr. Snook guarantees patients the most calming experience and will explain to you all what to expect so that you are well prepared.
What Do Gynecologists Do During the Initial Consultation?
Occasionally, during the initial session, your doctor wants to discuss your health and what to expect at subsequent appointments. Generally, this does not entail a pelvic exam. However, you might have to undergo specific testing if you have health issues, like extremely heavy or painful periods.
One thing is certain: your OBGYN will ask many questions to learn about your concerns and how they can assist you. While some of these questions might be difficult or unpleasant to discuss, you should answer honestly. Besides, Contemporary Women's Care works under a strict confidentiality policy; thus, you are assured that what you discuss with your OBGYN remains there.
What Exams Should You Expect?
You will have a general physical examination that involves measuring your blood pressure, weight, and heart rate and even drawing blood for blood testing. These exams help your doctor determine whether you have conditions like prediabetes.
If you are engaging in sexual activity, your OBGYN may recommend tests for sexually transmitted diseases. Other exams include an external genital exam, a breast exam, and a pap smear.
Is A Pap Smear Painful?
Undoubtedly, a pap smear is not as comfortable, but it should not be painful. If you experience any discomfort or pain, talk to Dr. Snook. During the pap smear, your OBGYN delicately inserts a speculum into the vagina. This speculum holds separate the vaginal walls, allowing your doctor to examine your cervix. Then, cells are extracted from the cervix using a little spatula or brush for examination through a microscope.
How Should You Prep for  Your Initial OBGYN Visit?
It is quite simple to prepare for your initial OBGYN visit. Ideally, schedule exams in the middle of your periods. Nonetheless, if you experience irregular periods, you should bring this up during your consultation.
Additionally, two days before your visit, avoid the following:
Having sex

Utilizing creams or powders

Douching

Using tampons or anything else in your vaginal canal

It is also helpful to note down the questions you want to ask
Your first OBGYN appointment can often make you nervous as you might be shy or embarrassed to discuss sensitive topics. However, with proper guidance from a knowledgeable OBGYN specialist, your appointment should go smoothly and not be as unsettling as you might presume. Contact Contemporary Women's Care for the best in obstetrics and gynecologic care in Florida. Call the Orlando or Winter Park, FL office or schedule a consultation online.