CBD oil, Full spectrum cannabis oil, and CBD e-liquids – differences?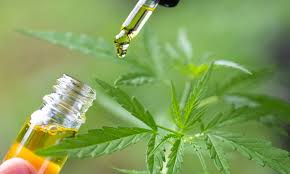 Over and over again, social media, blogs and even newspapers make the mistake of confusing CBD oil with CBD e-liquids and even mistake them for full spectrum cannabis oil. One is not a substitute for the other and they are not interchangeable. Understanding what makes them different is crucial.
The bioactive profile of the buds from which it is derived, including the ratios of cannabinoids, terpenes, and flavonoids, is faithfully maintained by true full spectrum cannabis oil. This distinguishes it from cannabis oil produced with alcohol (often referred to as Rick Simpson oil after the guy who popularised it) and hash oil extracted with butane (BHO).
CBD e-liquids like CBD oil only contain cannabidiol, and are devoid of the many other cannabinoids and terpenes found in full-spectrum oil. It is only possible to consume CBD e-liquids in vaporizers or electronic cigarettes designed for such liquids, while full spectrum oil and CBD oil can be ingested in various ways (by mouth, under the tongue, topically and – if water soluble – anal) and added to other media, such as creams, desserts or drinks.
Why is it so important to differentiate CBD oil from whole cannabis extract oil?
People who are unfamiliar with cannabis are trying to understand the sudden change: Cannabis was portrayed by the media as "a drug that triggers psychosis and incites suicide", and now products in CBD are sold in health food stores, and full spectrum CBD oil is given to children with epilepsy. Add to the confusion the CBD e-liquids. Do they offer any health benefits as well, or are they just part of the current CBD fad, which includes everything from lip balms to lubricants?
Let's start with the two oils. There are important differences between cannabidiol oil (CBD) and full spectrum cannabis oil. These concern their method of manufacture, their legal status, but above all, their effects on the endocannabinoid system. It can be hard to navigate all the advancements and nuances that mark the boiling field of medical cannabis, even in countries where it is more or less legal.
What is CBD oil?
Of course, a variety of CBD products are flooding the market right now, and the readers will be better informed about what sets the Sensi Seeds CBD line of products apart than knowing the general makeup of such products.
The cannabidiol in Sensi Seeds products is blended with organic hemp oil. Both ingredients are produced from industrial hemp plants grown in the EU. Production is tightly controlled at all stages, ensuring complete oversight of the supply chain. To simplify consumption, Sensi Seeds CBD oil is sold in capsule form and mixed with coconut oil for a milder taste, and in a bottle with a dropper to allow precise dosing. .
What does full spectrum cannabis oil contain?
Full Spectrum Cannabis Oil (HCSC) contains a range of cannabinoids and terpenes extracted from cannabis. It is these ingredients that have therapeutic virtues, many of these benefits still being studied. HCSC also contains flavonoids and other compounds that give cannabis its unique pigment profiles.
The main difference in content between HCSC and other extracts (shatter, wax) is that these important compounds are carefully included, and not lost during the filtration process.