CBD Products are Revolutionizing the Healthcare Industry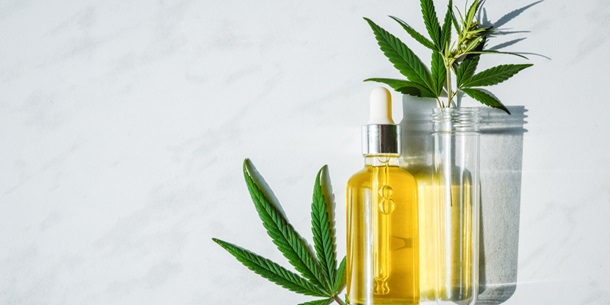 CBD products are growing in popularity. These natural products offer astounding results that have transformed the way the healthcare industry focuses on treatment. Thoughtful Brands Inc. is a company that is focused on helping people improve their health, with natural CBD products that offer many benefits, without the unwanted side effects of many prescription drugs. With posts by Thoughtful Brands, individuals can learn more about these products and why they are so innovative.
Thoughtful Brands Is Striving to Become the Leading CBD Brand on the Market
Thoughtful brands are considered a farm-to-consumer brand. They work diligently to ensure their CBD products are crafted from the highest quality plants. With as little processing as possible, they have created CBD products that are transforming the way people think about taking care of and protecting their health.
How Can CBD Products Be Used?
Those who have never used CBD products need to be aware of their vast benefits. The following offers insight into some of these benefits, so consumers will be aware of why they should consider purchasing Thoughtful Brands products.
CBD products help to improve mood. They have been used to successfully treat anxiety and depression in some people.
Some people have found it beneficial to overcome substance abuse by using CBD products.
People have used CBD products to help them sleep better and overcome insomnia.
CBD products can be used to treat all types of pain, including chronic headaches.
Those who are going through cancer treatments will find some CBD products can help them overcome the side effects, such as nausea and poor appetite.
Some studies have shown CBD products can be neuroprotective, helping to prevent dementia and Alzheimer's Disease.
Types of CBD Products Available from Thoughtful Brands
Thoughtful Brands, headed by CEO, Ryan Hoggan, is a company that offers a wide range of CBD products. The following are some of the types of CBD products offered by this brand. When trying these products for the first time, the experts recommend starting slowly, with the smallest dose, for the best results.
CBD oil drops are typically dropped under the tongue, so the CBD can be absorbed through the blood vessels and go directly into the bloodstream.
There is a CBD pain relief cream that can be rubbed onto sore areas of the body, for fast relief.
CBD skin serums can be used to help combat the aging process, smoothing lines and wrinkles.
CBD coffee brings the best of CBD, with a rich and delicious coffee beverage that can be enjoyed.
Learn More Today
To view the full catalogue of Thoughtful Brands products, visit the website today to get started. Here, individuals can check out the products and learn more about how they are produced and the benefits they offer. Thoughtful Brands Inc. is dedicated to providing the highest quality CBD products in the industry. They control every aspect of production, making sure the final product is as pure as possible. With this brand, many people are discovering the benefits of CBD and how it can offer life-changing help for many ailments.